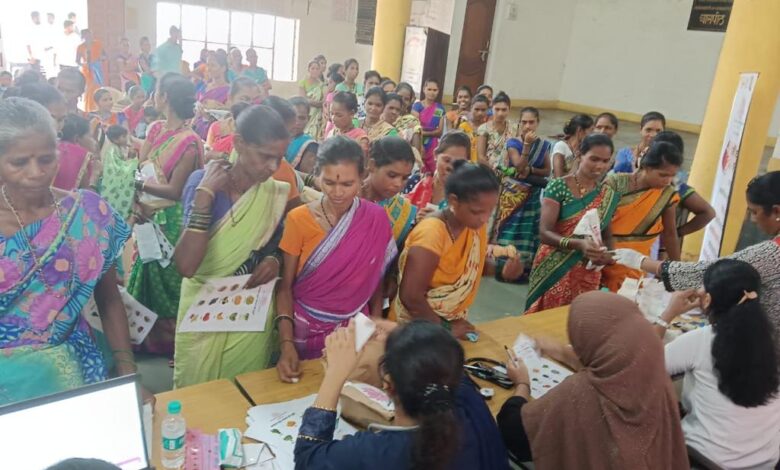 Social Work
Kamala Ankibai Ghamandiram Gowani Trust Celebrates Trustee Ramesh Gowani's Birthday by Organizing Anemia Mukt Bharat Camp and Assisting Underprivileged Children's Education
Palghar, India:  Kamala Ankibai Ghamandiram Gowani Trust, a dedicated philanthropic organization, celebrated the birthday of their trustee Ramesh Gowani with a meaningful endeavor. The trust organized an Anemia Mukt Bharat camp in Nagzari village, Palghar district, keeping in line with their mission to improve the health and education of underprivileged communities.
The Anemia Mukt Bharat camp saw prominent participation from community members and healthcare professionals, creating a platform to address the prevalent issue of anemia. A total of 115 tests were conducted, leading to the identification of 73 cases of anemia. The trust aims to tackle this alarming health concern by increasing awareness and providing necessary support.
Understanding the importance of education in transforming lives, Kamala Ankibai Ghamandiram Gowani Trust also distributed stationery essentials to 250 underprivileged children. This small gesture, though significant, aimed to provide the children with the tools they need to excel in their education. By doing so, the trust hopes to pave the way for a brighter and more prosperous future for these young individuals.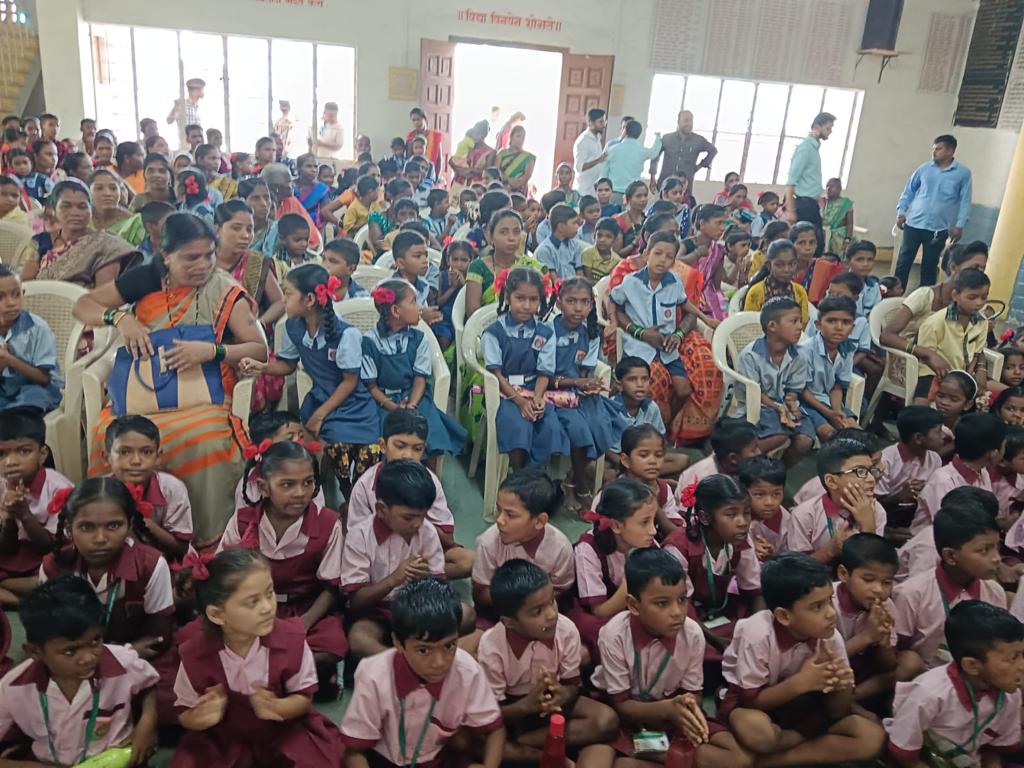 Ramesh Gowani, the trustee being honored on this special occasion, actively participated in the activities and celebrations. By sharing his time and bringing joy to the children, he epitomized the spirit of giving back and making an impact on the lives of those in need.
Kamala Ankibai Ghamandiram Gowani Trust expresses its sincere gratitude to all the individuals, volunteers, and donors who supported this noble cause. Their commitment and contributions have played a vital role in making the event a success, leaving a lasting impression on the lives of the children and the community.
As the trust continues its journey towards creating a healthier and more inclusive society, events like these exemplify the power of compassion and generosity. With each initiative, Kamala Ankibai Ghamandiram Gowani Trust strives to reshape lives and create equal opportunities for all.
Join Kamala Ankibai Ghamandiram Gowani Trust in their mission to make a difference. Together, we can build a society where access to healthcare and education is not a privilege but a basic right.