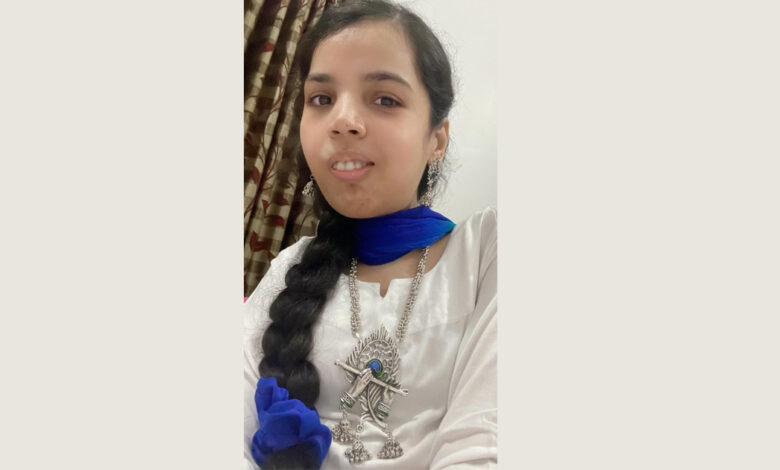 Social Work
Nishtha Solanki the mastermind behind Atikin Foundation
Nishtha Solanki is the director of Atikin Foundation who has helped lakhs of families by providing treatment and groceries. Till now she has taken care of the entire living of 87+ orphan students, she has been putting all these students in a good school so that in future they can be bright students. Whenever someone's mother or father die due to treatment, she takes the responsibility of those children. She is a motivation for the whole planet earth. Formerly she has been a writer who Published the book "Niya ki Yani". Nistha has been serving and taking care of all these children without any deeds. From Covid till now she has helped more than lakh families.
Nistha started a new project in her village so that the villagers can get an adequate number of educational and medical facilities. She has started an e-clinic where top doctors of India can connect with the villagers for a consultation. She has started open schooling so that students can pursue their school to graduation and make the society better.
Through Nistha's foundation she has been alerting everyone to get the right treatment so that no one dies due to any wrong disease. Many villages previously have died to die to wrong treatment. To complete this gap, she has been educating villagers with the help of Atikin Foundation. A lot of people know about Atikin Foundation but very few people know that Nishtha Solanki handles this organisation.
About Atikin Foundation
Atikin Foundation, a devoted and compassionate nonprofit organization, is dedicated to serving the community through selfless acts of kindness. With a primary focus on enhancing the lives of underprivileged children, Atikin Foundation has embarked on a journey to make a profound impact on society.
Featured Services:
Atikin Foundation's mission encompasses a wide range of services aimed at uplifting humanity. Some of the noteworthy programs undertaken by Atikin Foundation include:
1. Agriculture:
Recognizing the vital role of agriculture in India's economy and the challenges faced by farmers, Atikin Foundation strives to educate and support farmers, making them aware of government schemes and grants.
2. PMGDisha (Pradhan Mantri Gramin Digital Saksharta Abhiyaan):
Atikin Foundation actively participates in the PMGDisha project, working towards making rural areas digitally literate, empowering individuals in remote communities.
3. Child Welfare:
Atikin Foundation is committed to improving the quality of life for disadvantaged and marginalized children, ensuring their rights, interests, and dignity are protected and promoted.
4. Education:
Atikin Foundation firmly believes in the power of education to transform lives. They actively promote educational opportunities, including community mobilization, awareness activities, and support for underprivileged children.
5. Environment:
Atikin Foundation is dedicated to preserving India's ancient forests and educating communities about wildlife and environmental conservation, recognizing the vital role these ecosystems play in maintaining nature's balance.
6. Health:
Through community engagement, health awareness camps, and reproductive health initiatives, Atikin Foundation addresses health-related issues in its working areas, with a focus on women's and children's health.
7. Women Empowerment:
Atikin Foundation empowers women in agrarian societies by providing them with the knowledge and resources to participate in technological advancements and contribute to family livelihoods.
8. Old Age Welfare:
In a changing society, Atikin Foundation supports the elderly population, especially in rural areas, where traditional support structures have evolved.
9. Skills Development:
Recognizing the importance of skill development, Atikin Foundation works towards equipping youth in villages with the skills and knowledge they need for a brighter future.
Atikin Foundation's impact is not just limited to these initiatives. They've taken responsibility for 87 students' education and skills development, established an e-clinic to provide quality healthcare in rural areas, and generously supported students' fees from school to college. Remarkably, they've positively impacted over 2 lakh patients in India, ensuring access to healthcare and quality treatment.
Atikin Foundation's unwavering commitment to selfless service is an inspiration to us all, reminding us that even the smallest acts of kindness can bring about profound change in the lives of those in need.
Atikin Foundation is a nonprofit organization dedicated to serving humanity through selfless acts of kindness. With a strong focus on improving the lives of underprivileged children and a wide range of community-centric programs, Atikin Foundation is a meaningful difference in the world.
For more information, please visit https://www.atikinfoundation.in