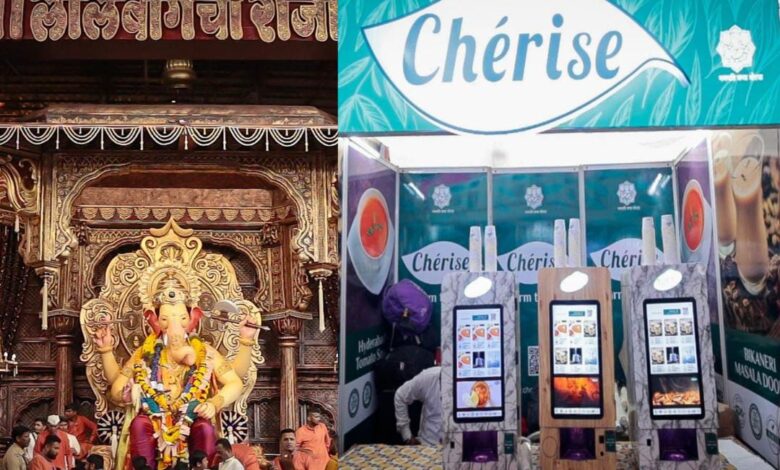 Social Work
Cherise Heartwarming Gesture: Free 2 lac Tea Distribution Daily for 10 Days at Lalbaughcha Raja Ganesh Mahotsav 2023
Introduction:
Cherise, has recently gained widespread appreciation for its generous act of distributing 2 lac cups of tea daily for ten consecutive days. The initiative aimed to provide much-needed refreshments to the numerous devotees who flocked to Lalbaughcha Raja Ganesh Mahotsav during the festive season. In a gesture that exemplifies compassion and community spirit, Cherise sought to create a pleasant experience for all at this significant religious event.
The Impact of Cherise Initiative:
Lalbaughcha Raja Ganesh Mahotsav in Mumbai is renowned for attracting an astounding number of visitors from all walks of life. These devotees, often weary after standing in long queues and facing considerable crowds throughout the day, were pleasantly surprised by the free tea distribution. This kind act not only provided comfort and relief to the tired visitors but also served as a symbol of warm hospitality and inclusivity.
Cherise Commitment to Service:
Cherise known for its dedication to social welfare, believes in the power of small acts of kindness to make a significant impact on the lives of individuals. By providing 2lac cups of tea daily for ten days, the organization demonstrated its commitment to spreading joy and happiness while acknowledging the spiritual significance of the Lalbaughcha Raja Ganesh Mahotsav festival.
The Volunteers' Noble Efforts:
A team of enthusiastic volunteers coordinated Cherise distribution initiative at Lalbaughcha Raja Ganesh Mahotsav. These selfless individuals worked tirelessly, ensuring that every devotee was served with a warm cup of tea. The volunteers' dedication and friendly disposition contributed to a pleasant and welcoming atmosphere for all attendees. Their efforts showcased the true spirit of volunteerism and inspired others to contribute to their communities.
Community Support and Gratitude:
The free distribution of tea by Cherise received overwhelming support and appreciation from both the devotees and the local community. Many individuals expressed their gratitude through social media posts, praising the organization's generosity and commitment to serving society. This heartwarming gesture not only provided nourishment but also created a memorable experience for everyone involved.
Spreading a Message of Unity:
Cherise compassionate act of distributing tea transcended religious boundaries, bringing people from diverse backgrounds together. It served as a reminder that kindness and love have the power to gather communities and foster harmony. Through this simple yet impactful initiative, Cherise aim was not only to serve tea but also to spread a powerful message of unity and solidarity.
Special thanks to the Cherise Founder Mr Parimal Shah & Mrs Sonam Gupta Founder of TBB-TheBigBang