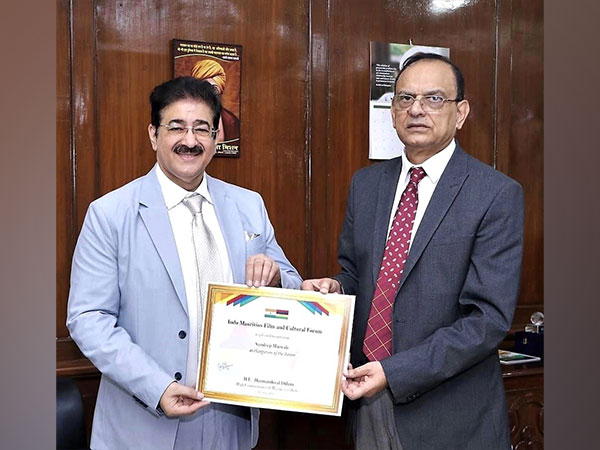 Business
High Commissioner Dillum and Media Personality Sandeep Marwah Unveil the Indo Mauritius Film and Cultural Forum
New Delhi: To strengthen bilateral relations through culture, the Indo Mauritius Film and Cultural Forum was officially unveiled at the High Commission of Mauritius. The endeavor, led by Mauritius's High Commissioner to India, H.E. Haymandoyal Dillum, marks a pivotal moment in cultural exchange.
Sandeep Marwah, a distinguished figure in media and the newly designated Chair of the Forum, emphasized the platform's critical role in promoting bilateral understanding and cultural interchange. "This Forum mirrors our mutual dedication to applaud and nurture the cultural diversity of both countries," Marwah stated.
The sentiment was echoed by High Commissioner Dillum, who underscored the importance of deepening people-to-people connections and understanding our mutual heritage. The Indo Mauritius Film and Cultural Forum, which is part of the International Chamber of Media and Entertainment Industry (ICMEI), is intended to foster interaction, collaboration, and cultural exchange between India and Mauritius.
Marwah was presented with a Certificate of Nomination by High Commissioner Dillum, who lauded Marwah's significant contributions to the media sector and anticipated flourishing bilateral ties under Marwah's leadership. Marwah expressed appreciation for the High Commissioner's trust, marking his influential role in global media and cultural diplomacy.
The Forum will function under the esteemed patronage of High Commissioner Dillum, a former Secretary of the Ministry of External Affairs, Government of Mauritius. His significant diplomatic expertise is expected to expedite cultural and artistic interchanges between the two countries. Marwah is confident that under Dillum's esteemed leadership, the Forum will successfully strengthen cultural bonds and promote international collaboration through art and media.