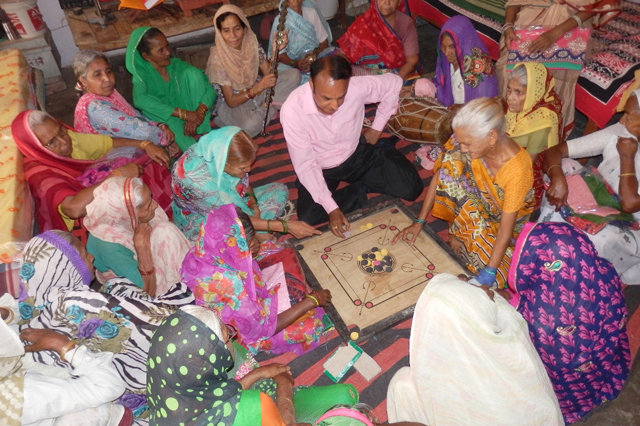 Social Work
International Women's Day: Dr. Arvind Goyal leading the way for girls' education
Today, the world is celebrating International Women's Day which commemorates the achievements of women and their existence in general.
On this day, Moradabad-based social activist Dr. Arvind Goyal stressed on empowering women and girls and promoting gender equality is crucial to accelerating sustainable development.
Dr. Goyal believes that if you educate a man, you educate an individual. But if you educate a woman, you educate a nation. Education is an integral part of every individual's life but when girls are educated, countries become stronger and prosperous.
He added that the society should focus on ending all forms of discrimination against women and girls is not only a basic human right, but it also has a multiplier effect across all other development areas.
Dr. Arvind Goel has also taken steps to facilitate formal education at no cost at all.
"In childhood and adolescence, too many girls are undernourished, stunted, denied education and forced into early marriages," Dr. Arvind Goyal said.
"We focus on girls' education," he added, "because it sets them on a path to greater economic opportunities and participation in their societies."
"We as a nation need to think of the benefits around educating our girls. Once we started strategizing towards ensuring lower dropout rates among adolescent girls, we could automatically tackle the problem of child marriage (under 18 for girls), which would naturally translate into reduction in early child bearing, which would further impact both maternal mortality rates and child mortality" Goyal stated.
This would have a bigger impact on the health of children as well as mothers. Healthy mothers would mean healthy families.
On this day every year, Dr. Goel also reach out to the elderly and the infirm in old-age homes and help all the women's, who couldn't have their children coming over to meet them, celebrate the special day.
He also distributed sweets and other items with them and assures that he will be available to them every time.
Dr. Goel healing touch gives health to underprivileged. He believes that healing touch is based on the belief that human beings are fields of energy that are in constant interaction with others and the environment.
Dr. Arvind Goyal has adopted more than 36 villages. In these villages, he runs multiple ventures for women. These include small scale educational centres, providing vocational training to women in fields such as stitching, embroidery, knitting etc.
In an effort to provide hygienic public sanitation, Dr. Goyal has built public toilets. For women and adolescent girls, toilets provide a space to manage their menstrual hygiene and are an important measure in lowering the risk of harassment when defecating in the open around dusk and dawn.
 In a recent study by world bank, women who have better sanitation facilities are likely to explore their full potential. WHO and UN entity for gender equality and empowerment of women have proved with substantial evidence that hygiene is the key to improved life expectancy.
Apart from that, being a restless soul that Dr. Arvind Goel is the great philanthropist, over a period of time, has immersed himself in the ocean of social work.
From constructing public toilets to erecting yoga kendras; from helping blind children get operated in order to restore their eyesight to erecting water tanks to help people drink water in the scorching summer; from arranging for the marriage of poor girls to adopting underprivileged children and providing them with all means of education, in the last twenty years whenever, crisis has struck Moradabad and its adjoining areas, he has stood like a rock to help people get over the crisis.