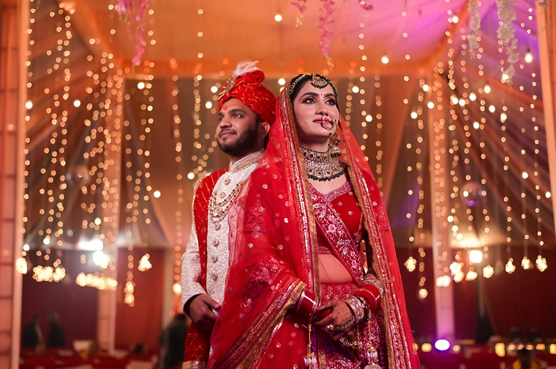 Photography
Stilkraft Photography: Preserving Priceless Memories with a Vision for Perfection 
Founded in 2020 by Mr. Parth Tewari, Stilkraft Photography is a distinguished photography studio situated in Lucknow, India. Its purpose is to capture memories that hold immeasurable value, with a strong desire to share these extraordinary moments with clients.
The studio's journey has been a remarkable one, marked by continuous growth and unwavering commitment. Throughout their endeavours, they had the privilege of working with exceptional clients, forging personal connections, and creating everlasting memories. Specializing in various genres, including wedding shoots, maternity shoots, newborn shoots, commercial shoots and more, Stilkraft Photography offers a unique and exceptional experience.
The goal of Stilkraft Photography is to capture moments that will be treasured forever. They aim for excellence and use their extraordinary talents to capture the essence of every moment. The creative group of photographers, under the direction of Mr. Parth Tewari, use their skills to turn ideas into reality. Their extensive knowledge and artistic approach allow them to freeze emotions, interactions, and captivating beauty in every photograph. They operate as an outlet for aspirations, memories, and interpersonal relationships. 
The studio's dedication to quality guarantees that every customer's experience is above and above their expectations. From the first consultation to the finished product, Stilkraft Photography does not cut any corners. They produce great quality and create a welcoming space for clients to showcase who they really are. Every smile, every glance, and every unique moment are expertly and beautifully recorded by them, leaving a lasting impression on everyone who sees them.
So, are you ready to capture your most treasured memories in stunning photos through Stilkraft Photography? Whether it is a dreamy wedding, a lovely maternity portrait, priceless moments of a newborn's life, or an enthralling commercial session, our committed team of professional photographers are enthusiastic about capturing the spirit of your unique narrative.
Visit their website today at www.stilkraftphotography.com or connect via a mail at [email protected]