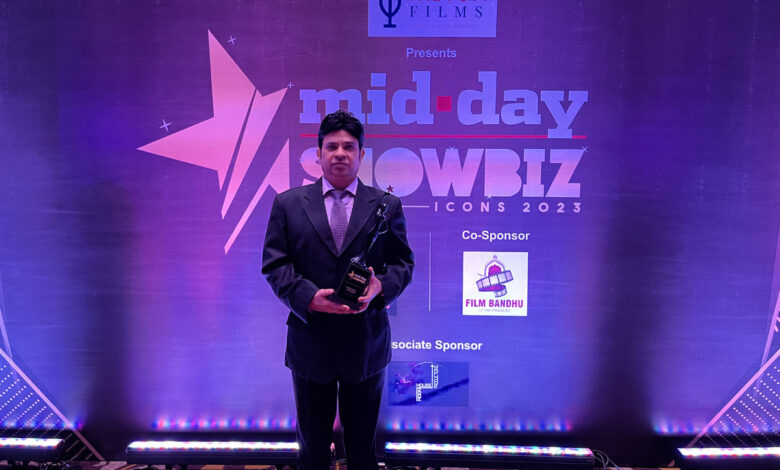 Entertainment
Producer Actor Shantanu Bhamare got felicitated at The Mid-Day Showbiz Icons 2023 Awards
Mumbai: The Mid-Day Showbiz Icons 2023 awards was a star-studded event with the best of tinsel town and Bollywood coming together.
Bollywood Legends / Stars like Subhash Ghai, Anupam Kher, Manoj Bajpayee, Sonu Nigam, Adah Sharma, Sunny Leone, Sobhita Dhulipala, Nushrratt Bharuccha, Donal Bisht, Karanvir Sharma, Shriya Saran, Aamir Ali, Sahil Salathia, Gaurav Chopra, etc were present in the function.
Producer Actor Shantanu Bhamare got felicitated at The Mid-Day Showbiz Icons 2023 Awards for his contribution in Fire Of Love: RED Hindi Feature Film. He is Co-Producer of the Fire Of Love: RED Hindi Feature Film as well as he has played Significant Role of a Jailer against famous Kamlesh Sawant Ji (Drishyam fame worked with Ajay Devgan, Bhoothnath Returns worked with Amitabh Bachchan, Force, etc.) , Directed by Legendary Ashok Tyagi Ji! The Film Releasing All Over World in the Theatres in 2d Quarter Of 2023!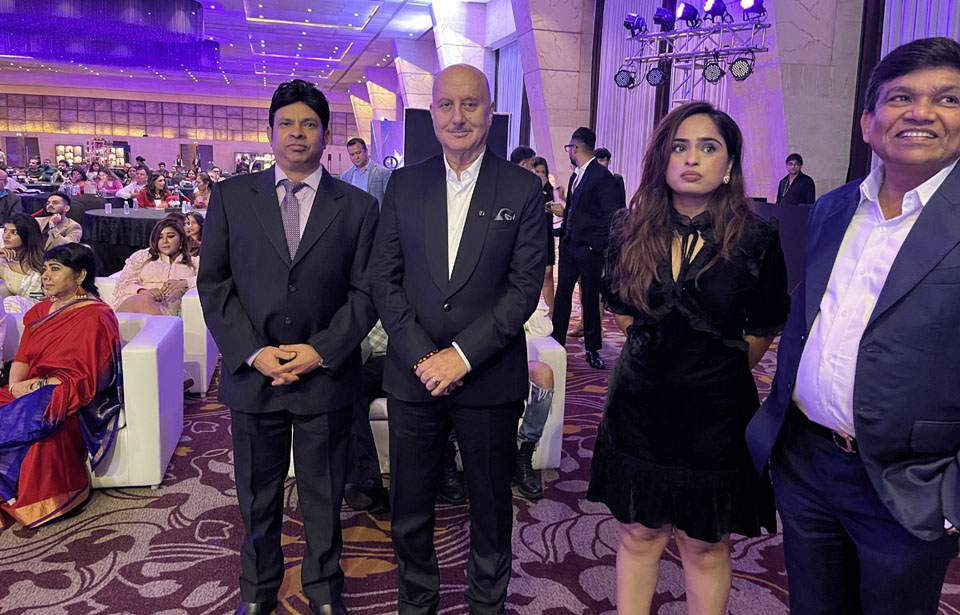 Shantanu Bhamare is a multi-talented personality- great mix of art and commerce in Bollywood!  He is a Producer & an Actor in Bollywood i.e. Hindi Film Industry.
Shantanu Bhamare has performed the role of a Jailer, in this film Fire Of Love: RED, who helps  Kamlesh Sawant ('Drishyam' fame) who plays a cop in Fire Of Love: RED!  This significant role of a Jailer is portrayed by Shantanu is coming up as highlight of the film – Fire Of Love: RED!  Shantanu, being a stage & theatre artist was able to enact this powerful role of a jailer in front of veteran actor Kamlesh Sawant without any retake!
Actor Kamlesh Sawant is all praises for Shantanu's work as jailer in film Fire Of Love: RED! Shantanu asserts that he will continue to be Co-Producer as well as actor and Shantanu desires to work  with his friend Rajeev Chaudhari in his future film projects too because of great understanding, positive vibration and unity between them.
The film promises to be a rollercoaster that will leave audiences captivated. With its intriguing poster and teaser, Fire Of Love: RED has already generated significant buzz and anticipation among cinephiles. The film is set to release in theatres later this year.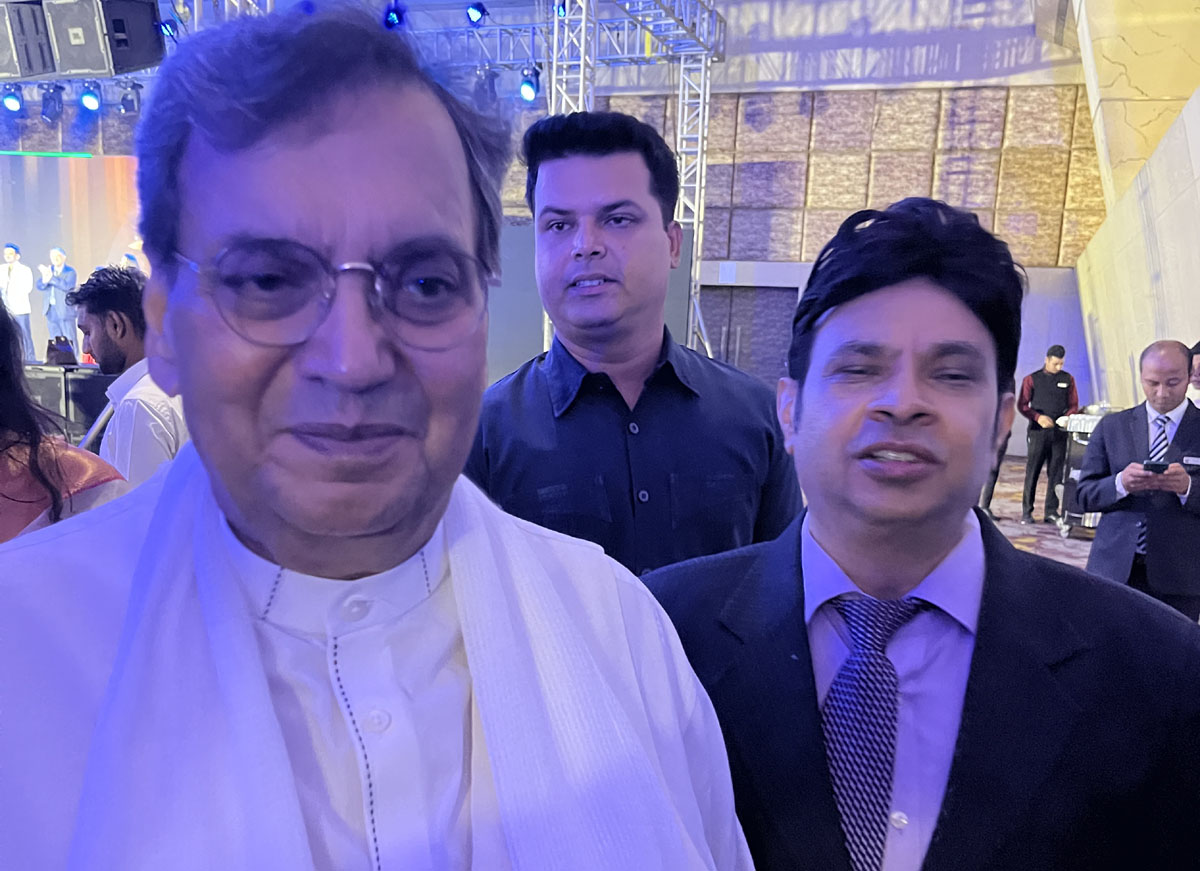 The trailer of the film was also revealed, giving a glimpse into the world of the film. The trailer promises a riveting tale of love, heartbreak, and redemption, with breathtaking visuals, soulful music, and powerful performances that are bound to leave audiences eagerly anticipating the film's release.
Shantanu Bhamare as promised to famous Aaj Tak News Channel in his interview, giving opportunities to newcomers in his Hindi Video Albums and Hindi Web Series, which very commendable, as in the Bollywood Film Industry it's very hard for newcomers to get a break. Once of such Hindi Video Albums he produced is 'Baby De Ek Chance'– Romantic Pop Item Song. In which he gave opportunity to 12 newcomers, they were actually models, they didn't have any prior acting experience, they were trained before the video shooting and then actual shooting happened at Alibag Beach. This Hindi Video Album received more than 3 Lakhs, 12 Thousand organic views in short period of time!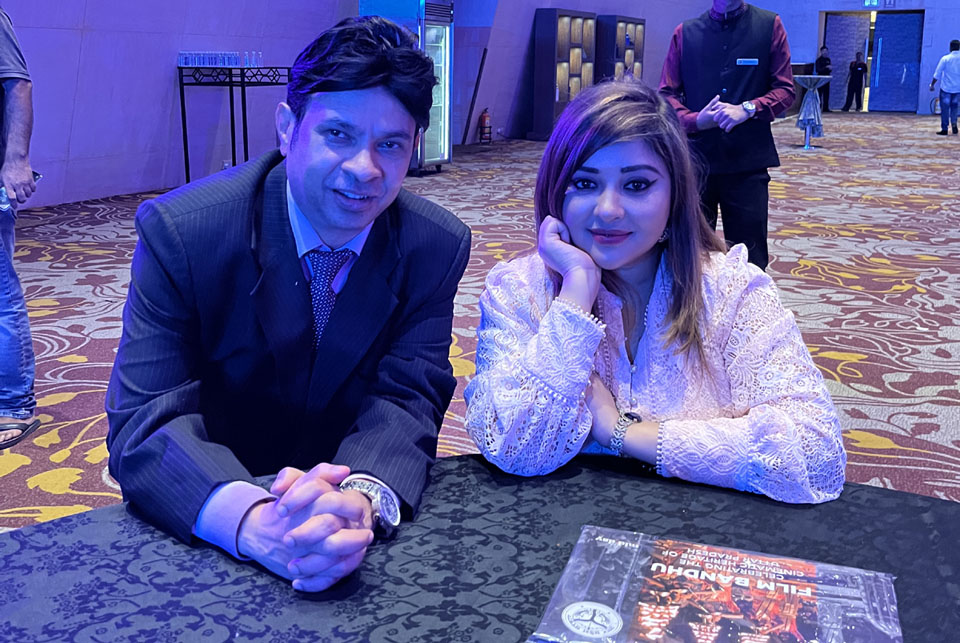 Shantanu Bhamare recently acted in two Hindi Web Series one is Scooter Riston Ka in which he played role of a Groom and another one is Full Marriage, Half Marriage, No Marriage in which he played role of a Tantrik Baba. Both Hindi Web Series will be either released on prestigious Amazon Prime OTT or Disney Hotstar OTT under banner of ClickTV.
His upcoming Hindi Feature Films are Shaque- The Doubt!, New York to Haridwar, Breaking News, Sorry Mother & Bhagwa. In all of these Hindi Feature Films he is going to play significant various character roles. He is all up to doing different roles let it be serious ones, romantic ones, comedy ones as he trained and multi-talented actor!