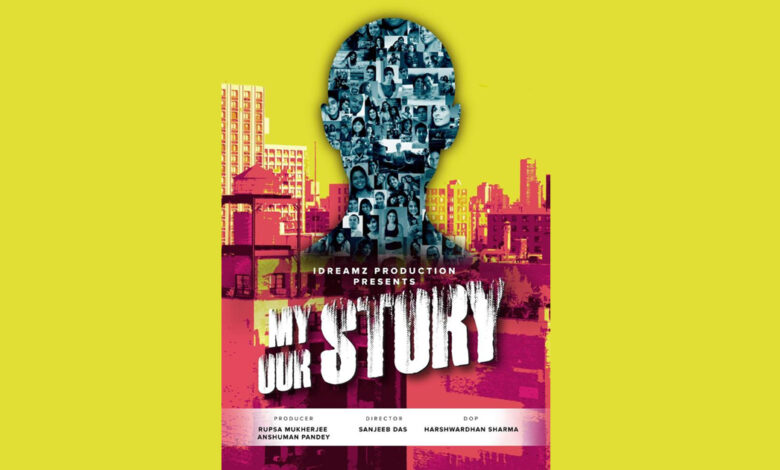 Entertainment
Idreamz Production Unveils Upcoming Web Series "My Story Our Story"
Idreamz Production, a prominent name in the entertainment industry, proudly announces its forthcoming web series, "My Story Our Story." The highly anticipated series, which promises to captivate audiences with its compelling storytelling, was officially introduced to the public on September 30th at the prestigious Ramada Encore in Indore.
"My Story Our Story" is a unique endeavor produced by the talented duo Rupsa Mukherjee and Anshuman Pandey. This series seeks to shed light on the lives of ordinary people, emphasizing the authentic human elements that make each story relatable and engaging. With a focus on real-life experiences, this project aims to connect viewers with the genuine emotions and challenges faced by everyday individuals.
Director Sanjeeb Das, known for his masterful storytelling, takes the helm of this ambitious project. Harshvardhan Sharma, a skilled Director of Photography, ensures that the series captures the essence of its Indore-based setting. What sets "My Story Our Story" apart is its dedication to authenticity. The entire cast and production team, including the talented ensemble of fiction artists, hail from Mumbai. However, the series itself is shot entirely in Indore, creating an authentic and immersive experience for viewers.
Director Sanjeeb Das expressed his enthusiasm for this challenging project, stating, "Adapting real-life stories and situations for the screen was a formidable task, but it's also what makes this project so special. We believe that the honesty and relatability of these stories will resonate deeply with our audience."
The series promises to take viewers on a heartfelt journey through the lives of four families, each rooted in the vibrant city of Indore. With a cast of over 75 artists, including more than 20 from Indore itself, "My Story Our Story" delves into the complexities faced by middle-class and joint families, offering solutions and insights into overcoming common challenges. Producer Rupsa Mukherjee shared, "Often, middle-class and joint families encounter numerous issues, and we have highlighted these struggles by focusing on real characters. We aim to showcase how these problems can be resolved within the context of authentic family dynamics."
"My Story Our Story" is scheduled to be released on a prominent OTT platform, providing viewers with easy access to this captivating and relatable series.