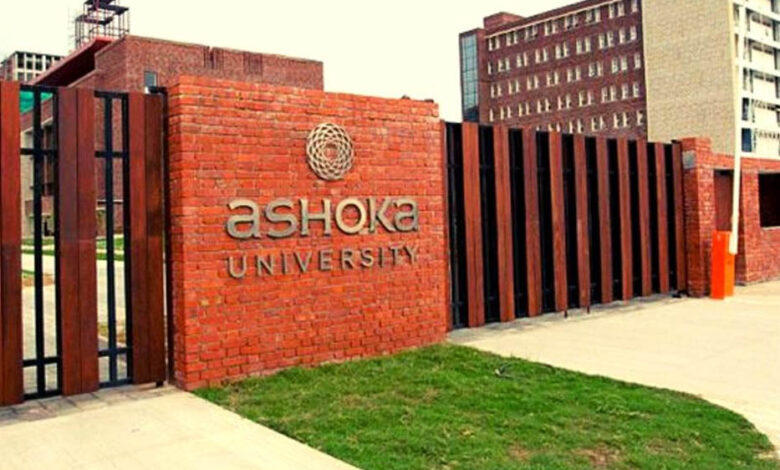 Education
Ashoka University Founders believe that NEP 2020 represents the future of higher education in India
India's National Education Policy (NEP) 2020 is a comprehensive framework for transforming the education system, from primary to higher education. As part of the policy, several reforms are proposed to make the higher education sector more inclusive, holistic and global competitive by addressing current challenges and gaps. According to Vineet Gupta, Founder of Ashoka University, "The NEP has the potential to transform the foundations of education by enabling students to acquire high-quality resources and study new courses. It can modernize education and offer students more flexibility in their higher studies."
There is a strong emphasis placed on multidisciplinary education and flexibility in courses in the NEP-2020. In the policy, a multidisciplinary undergraduate program will be offered over a four-year period, enabling students to take up courses from different fields. In a fast-changing employment market, this proposition will provide students with a holistic education and equip them with the skills and knowledge they need. Students are also permitted to engage in dual degrees concurrently in a physical setting, through distance learning or online mode.
Ashoka University has been implementing multidisciplinary education and practical learning ahead of its time since its inception in 2014, following the NEP recommendations. Students are offered a three-plus-one year undergraduate program, in which they take a variety of foundation courses during their freshman year in sociology, economics, literature, history, philosophy, mathematics, etc., before selecting a major at the start of their second year.
In addition to providing students with a well-rounded education, foundation courses assist them in choosing their field. As the UGC did not allow four-year undergraduate degrees back then, Ashoka students can either graduate in three years or continue for an additional year. Additionally, students were offered the opportunity to enroll in an extra major.
Ashoka University Founders believed in the power of multidisciplinary education and structured the university in accordance with that. Co-Founder Pranav Gupta highlights, "Our curriculum has always been designed to nurture critical thinking, creativity and problem-solving skills among students, and we have continuously evolved our teaching methodologies to offer a more experiential and practical approach to learning. As a multidisciplinary institution, we encourage our students to explore and learn across different domains, breaking down the traditional bounds of education."
For Indian higher education, the NEP's provisions for interdisciplinary education have been revolutionary. There are obstacles that must be overcome in order to properly implement the policy, including a lack of funding, insufficient resources, and inadequately trained faculty. Putting the NEP-2020 into practice may pose a big challenge to educational institutions because of the shift in curriculum. As part of the proposed strategy, institutions must adapt their curricula and provide a wider selection of courses in many fields so that the multidisciplinary approach can be accommodated. It will take a lot of time and effort to design new courses, revise existing ones and adjust the curriculum to accommodate new teaching approaches.
A more pragmatic, hands-on approach to education is also suggested in NEP-2020 rather than rote learning. Thus, educational institutions will need to develop new teaching strategies that emphasize project-based learning, experiential learning, and analytical skills. These new teaching methods will need to be implemented and incorporated into the curricula by faculty members who need to undergo training.
"Implementing these changes will require a significant amount of planning, coordination and collaboration among educational institutions, faculty members and other stakeholders. The curriculum redesign process will need to be aligned with the new infrastructure requirements, such as digital classrooms and online learning platforms, to ensure that the curriculum is delivered effectively," states Vineet Gupta.
Ashoka University Founders maintain that NEP-2020 is the way forward in India's higher education sector. "Our university has always been one step ahead from the time of its establishment. Our focus on liberal arts education, holistic development and research-based pedagogy aligns perfectly with the NEP. Its provisions are transformational and with the right support and investment, it will help fulfill the vision of creating a more inclusive, student-centric and globally competitive education system in India," adds Pranav Gupta.