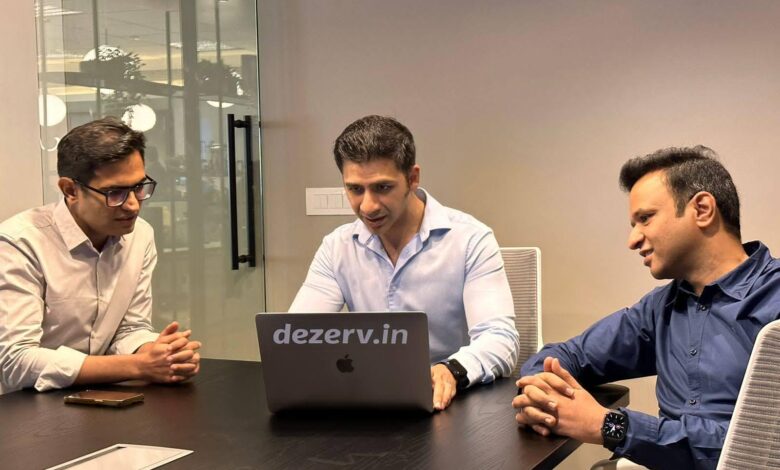 Business
Why should you outsource investing to experts?
DIY (do-it-yourself) investing has really picked up in recent years in India. Factors like increased income, awareness, and easy-to-use investment apps have contributed to this.
However, while investing has become easy operationally, it is still difficult strategically. Simply put, downloading an app and making a transaction is easy, but preparing and executing a sound investment plan is still as difficult as it was before the era of investment apps.
As per popular global estimates, at least 70% DIY investors lose money in the stock market. In India, 90% of option traders (most are DIY) lose money. It is time that investors appreciated investment experts and used their services to achieve success in investing.
Here are 5 reasons why you should outsource investing to experts instead of doing it yourself:
Plan finances and investments holistically
A holistic approach to personal finance and investment planning comes only from experience. Since most DIY investors don't have the experience of planning personal finances and investments, it is better to get some help from a financial advisor.
A good financial advisor recommends what's best for you based on your financial goals, investment horizon, risk tolerance and many other factors.
In contrast, most DIY investors simply buy the 'best mutual funds' or the 'best stocks' they find online with no regard to the financial planning process, resulting in disappointment sooner or later.
Review your portfolio regularly
Investing is not a one-time process. Because of the volatility of the stock market, you need to review your investment plans and portfolio regularly.
Financial advisors not only tell you where you invest but also how to make changes to your portfolio to take advantage of or deal with market fluctuations.
Conviction during market crashes
Suppose you have a Rs. 25 lakh portfolio, and because of a 40% market crash, its value is now Rs. 15 lakh. The only thought that will cross your mind is to withdraw your investments in losses and protect the remaining Rs. 15 lakh.
Only an investment expert can convince you to stay invested or even invest more to take advantage of the market crash.
Keep emotions out of money matters
Investment experts rely on real-time data and experience to manage your money. They have seen the worst market crashes and the wildest market frenzies.
So, they can keep a cool head no matter the situation and look at market conditions objectively. This helps them to make the right decisions for your money.
But DIY investors, instead of investing more when the market crashes and booking profits when the market zooms, usually do the opposite because of emotions.
An advisor will help you make the right investing decisions without getting emotional during extreme market conditions.
Make time for finer things in life
Let's suppose that you can do all of the above without an investment expert. Right from creating a holistic investment plan to regularly reviewing your portfolio.
Do you really want to do it?
We can cook, drive and even do taxes. But that doesn't mean we do all of these tasks. We outsource these tasks to focus on crucial work and personal commitments and make our lives easier.
Investing is no different. Outsourcing investing to the experts will not only give you peace of mind and time for the finer things in life but also result in better management of your money.
Dezerv: An investment expert you can count on
Dezerv, an investment management startup, is revolutionizing the investment industry.
Founded by veterans of the investment industry, the founders and investment team of Dezerv have experience managing Rs. 50,000+ crore previously. Thanks to their experience and reputation, within 2 years of starting operation, Dezerv today manages Rs. 2,000+ crore for thousands of investors.
Dezerv offers affordable and first-class investment solutions to all types of investors across wallet sizes. Let's look at a couple of them:
Dezerv Wealth Monitor
An easy-to-use and free app that analyzes your mutual fund portfolio and gives you expert recommendations on optimizing your portfolio.
It analyzes aspects like performance, risk and diversification of your mutual fund portfolio within seconds to generate an actionable report.
Portfolio Management Services (PMS)
Dezerv also offers Portfolio Management Services if you have an investible surplus of Rs. 50 lakh or more.
By investing in Dezerv's PMS offering, you get access to a dedicated relationship manager who helps you plan your finances and regularly review your portfolio.
Dezerv's investment team manages your portfolio basis changing market conditions and aims to generate stable returns across market cycles.
Conclusion
Investors, especially investors with large portfolios (Rs. 10 lakh and above), need to appreciate investment experts and the value they bring to the table.
Dezerv offers affordable expert-led investment solutions to all types of investors with different wallet sizes.