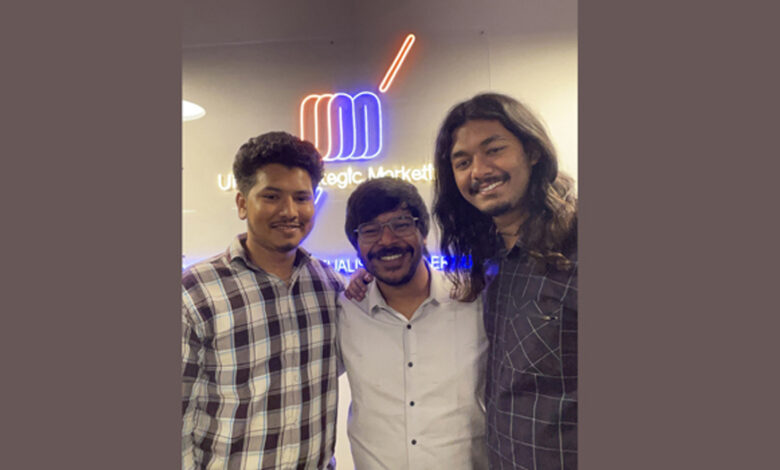 Business
UnFoldMart: Redefining Creativity in the Advertising Landscape
Gurugram [India]: UnFoldMart, a leading full-service ad agency headquartered in Gurugram, is making waves in the advertising industry with its innovative approaches, creative excellence, and global reach. As the agency celebrates 5 years of redefining creativity, it continues to push boundaries and shape the future of advertising.
Founded by Abhishek Garg, UnFoldMart has rapidly emerged as a powerhouse in the advertising sector, catering to diverse brands across various industries. What sets UnFoldMart apart is its commitment to delivering not just campaigns, but memorable experiences that resonate with audiences on a profound level.
"We believe that advertising is an art that bridges brands and people. UnFoldMart is dedicated to crafting narratives that evoke emotions, spark conversations, and inspire action," said Abhishek Garg, Founder and CEO of UnFoldMart. "Our team of talented creatives, strategists, and visionaries work collaboratively to bring stories to life that captivate and connect."
UnFoldMart's portfolio boasts an array of successful campaigns that have propelled brands into the spotlight. From captivating visuals to cutting-edge digital strategies, the agency's work exemplifies its passion for transforming ideas into remarkable campaigns that leave a lasting impact.
Recent successes include securing integrated mandates for prestigious brands such as Haldiram's Nagpur (Frozen Unit), Cocobay, SquareOps, and Big Pitcher, among others. These partnerships showcase UnFoldMart's ability to understand and amplify the unique essence of each brand, resulting in engaging and effective campaigns that resonate with audiences worldwide.
The agency's commitment to excellence has garnered recognition from industry peers, clients, and experts alike. "UnFoldMart's ability to capture the essence of a brand and translate it into compelling campaigns is unparalleled," remarked Adeesh Jain, General Manager, Haldiram's Nagpur.
Looking ahead, UnFoldMart is poised to expand its global footprint while staying true to its core values of innovation, creativity, and client-centricity. With a pulse on the ever-evolving advertising landscape, the agency is well-equipped to navigate the challenges and opportunities of the future.
For media inquiries, interviews, or collaboration opportunities, please contact:
Shagun G.
Growth Strategist
UnFoldMart
[email protected]
About UnFoldMart:
UnFoldMart is a dynamic and forward-thinking full-service ad agency based in Gurugram. With a team of creative minds and strategic thinkers, the agency specializes in crafting impactful campaigns that resonate across industries and borders. UnFoldMart's mission is to unfold stories that matter, leaving an indelible mark on audiences worldwide.