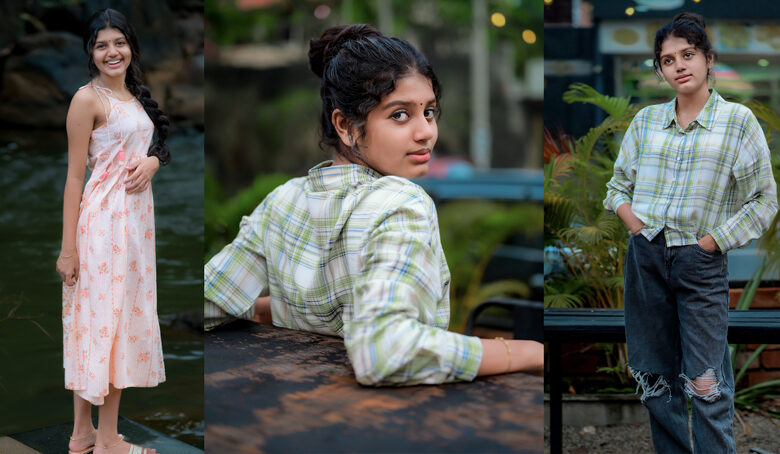 Lifestyle
The Phenomenal Rise of Nivedya R Sankar: A Young Trailblazer in Social Media  
Nivedya R. Sankar stands out for her amazing talent and outstanding accomplishments in the social media sphere, where influencers are constantly emerging. Having an astounding following of over 3 million on Instagram and a significant presence on YouTube with more than 184K subscribers she has established herself as one of South India's youngest and most influential social media personalities at a mere 15 years of age. She has the most following of any female influencer in Kerala. She is well-known in the Malayalam, Tamil, and Telugu entertainment scenes for her work as a dancer, brand advocate, and internet success. She is also an aspiring actor.
Nivedya's journey began when TikTok became popular, capturing fans' attention while she was just 12 years old. By sharing videos on the well-known social media site, she quickly accumulated a remarkable 2 million fans. Her following grew rapidly as a result of the social media users' resonant response to her material.
As a result of her fame and innumerable committed fans who avidly consumed the content she offered, she quickly rose to fame. Nivedya was propelled forward by the unwavering love of her followers, growing not just her following on Instagram but also having a significant influence on YouTube. She became even more well-known thanks to the positive feedback and substantial shares her videos received on the network.
When the Kerala teenager was selected to represent Kerala in the Union government's online media campaign, Azadi Ka Amrit Mahotsav, honouring India's 75th anniversary of independence, her young life reached its zenith. She also worked with well-known companies like Snapchat, Paytm, and Vilvah, demonstrating her versatility in marketing both well-known companies and smaller enterprises. When she won the prestigious Best Entertainer Award at the Flowers Social Media Awards, her hard work and abilities were recognised, highlighting the depth and variety of her material.
Nivedya keeps expanding her horizons thanks to relentless ambition. Her brand partnerships and desire to become an actor are perfectly in line with one another, demonstrating her unwavering commitment to achieving her goals. She unquestionably emerges as a significant figure to watch in the entertainment sector because to her contagious enthusiasm and remarkable interpersonal skills.
Join Nivedya's vibrant community on Instagram (nivedyanivyy_official) and stay updated with her latest content.