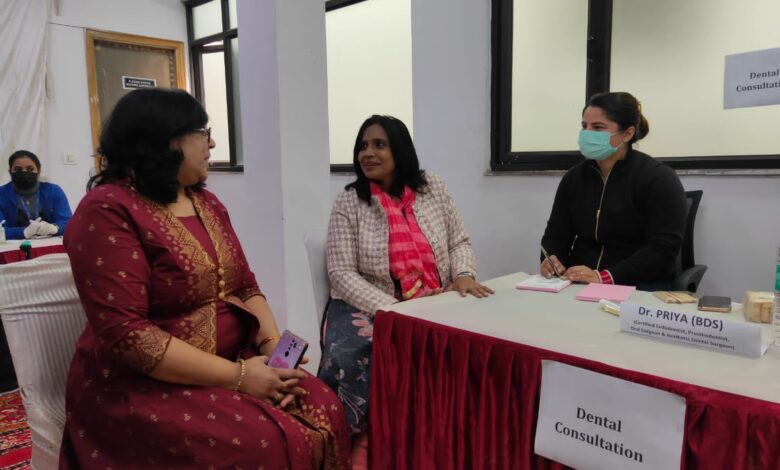 Health & Fitness
StayHappi Pharmacy conducts Free Medical Health Camp at Pitampura New Delhi
A free of cost health camp treating all kinds of conditions from dental care to Ayurvedic consultation services
New Delhi, January 11, 2022: High-quality generic medicines fame StayHappi Pharmacy organized a Free Medical Health Check-up Camp on 26th December Sunday at Sant Nagar, Ranibagh Pitampura New Delhi. The Free-Camp had Chief Guest Chitra Agarwal, Councillor – MCD Ward 58 Rohini & Guest of Honour Sonia Bansal, Secretary Pinkishe Foundation, North Delhi Branch for inauguration and felicitation purpose.
Marketing Head StayHappi Pharmacy Mr. Puneet Singh while addressing the event & guests said, "We are privileged to be able to conduct a free health camp one more time within a small duration of 2 months. StayHappi Pharmacy's firm belief of serving humanity by providing high-quality generic medicines at 'Real and Affordable' price won't be possible without people's participation. Grateful to our Chief Guest and Guest of Honour to grace our occasion & showing that faith in us."
The health camp was set up from 9.30 in the morning until 3.30 at noon for everybody. An individual could avail health facilities covering free consultancies for Diet & Nutrition Consultation by Nt. Shalu Tuteja, Dental Consultation, Ayurvedic assistance, Hypertension Test, Blood Sugar Tests, Blood Pressure, Spirometry & Bone Mineral Density Test.
Chief Guest Chitra Agarwal on her speech mentioned, "It is for about the second time in the year, StayHappi Pharmacy is conducting such free health check-up camps for the general public. Earlier, StayHappi Pharmacy participated in the Government of India initiative Azadi Ka Amrit Mahotsav, I am proud of what they are giving back to the society on grounds of humanity & service."
On her concluding speech, also Guest of Honour Sonia Bansal commented, "StayHappi Pharmacy has evolved as the fastest-growing retail chain of India for generic medicines in a very short span of time, and is living by its promise of serving the mankind with real & affordable medicines. It has proved itself to be one of the most competing pharmaceutical brands in the Indian market at present and has tremendous potential to hold the position for many more coming years. I wish them all the best & luck for all their future endeavors."
StayHappi stores at the free medical health camp will also offer medicines of all kinds, ranging from Allopathic, Ayurvedic to Anti-Hypertensives, Respiratory, Ophthalmic, Urological, Anti-diabetics, Gynaecology and more. At present, StayHappi Pharmacy runs a more than 1200 functional stores across the country.
For more details, visit: https://www.stayhappi.com/