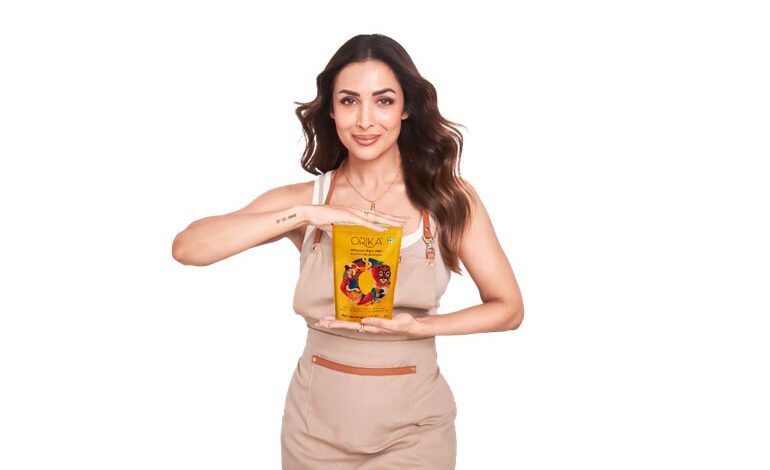 Business
Orika Spices has partnered with Malaika Arora as the Brand Ambassador for two-year collaboration
Special campaign launched to highlight Orika's gourmet spice range and its versatility in everyday cooking
Mumbai (Maharashtra) [India]: Orika, a modern artisanal spice brand from the house of Paras Spices, renowned for its gourmet spices and seasonings, has announced a strategic partnership with the well-known celebrity and culinary aficionado Malaika Arora as its brand ambassador for the next two years. The purpose of this collaboration is to highlight Orika's dedication to providing exceptional flavors, sourcing the finest origin, and grade spices, and fostering the delight of gourmet cooking at home, all while staying true to its core principles of sustainability.
With this campaign with Malaika, Orika has unveiled its new packaging in an illustrations-based design format that highlights the cultural and application relevance of the respective products in an attractive way. The brand recently launched a range of new origin and grade-specific spices. These include Black pepper sourced from Malabar, a bold grade of Green Cardamom from Idukki, and Lal pari grade of cloves, among others.
Akshita Budhiraja, Director at Paras Spices, said, "Malaika Arora, as an actor, has inspired generations with fitness, glamour, and yet a down-to-earth approach with an independent carefree mindset. These are the attributes that relate to Orika as well. Our spices and seasonings, with a small pinch, can transform everyday meals into something special with ease. Behind-the-scenes efforts include sourcing the best grades from the best origins. Our R&D team ensures that each seasoning is authentic and bold in taste and yet can be innovatively used in a wide range of everyday meals. With a brand ambassador of Malaika Arora's stature on board, I feel we tick all the boxes to take the brand to the next level."
Paras Budhiraja, Director at Paras Spices, expressed his enthusiasm for the collaboration. "Orika recognizes how consumers and their taste buds are evolving; they like to experiment in cooking but expect purity, authenticity, and high quality.The brand's tag line is 'Bring home the gourmet,' but Gourmet for me is a fluid term and not restricted to fine-dine restaurants or fancy places only. We see Oregano being added in Indian Sabjis and Tandoori versions of Italian pizzas. Everyone has their own version of morning omelets. Our efforts to address the genre of connoisseurs reflect in everything we do, be it quality, innovation, packaging, or communication approach. With Malaika on board, I hope we're able to convey our thought process to larger audiences."
This game-changing collaboration not only celebrates Malaika's fiery passion for cooking but also epitomizes Orika's unwavering commitment to its brand attributes. It celebrates culinary creativity and encourages individuals to explore gourmet cooking at home in less time and without too much effort. Orika's seasonings range offers multiple applications and exemplifies the company's commitment to providing premium spices.
Sustainability is at the heart of everything they do, be it sourcing, production, or processing. Orika also does considerable work for sustainability at the farm level, where initiatives like tree plantation, seed distribution, etc., are done. The farm-level traceability initiative is spread to 7 different states of India. Orika aims to improve farm practices, enhance produce quality, and uplift farm income on a larger scale. The campaign promotes Orika's premium spices, which are sourced ethically from the best origins and can be used to make gourmet meals at home.
The initial month-long brand campaign showcases a short audio-visual clip that depicts a scenario where Malaika's friends are planning to go out for lunch, whereas she plans to surprise them with gourmet food made by her in under an hour. The use of Orika's innovative spice products in Malaika's cooking will be highlighted, adding to the interest generated among viewers.
Watch Video Here: