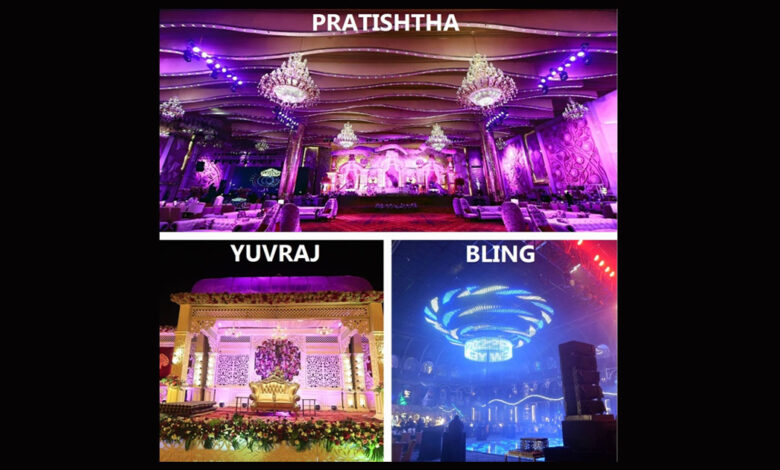 Business
Five Spice Announces 'Ek Shaadi Par Ek aur Shaadi Free!
Yes, now you do have the opportunity to host another event or function at one of our locations for free*.
FIVE SPICE GROUP having a Legacy of more than 20 years in the hospitality and catering business, has come up with first time ever unique offer in the hospitality industry, 'Ek Shaadi Par Doosri Free!'.
Yes, you rightly read, 'Ek Shaadi Par Ek Aur Shaadi Free!!!'. Don't baffle, we know that for most of us getting married once is more than enough. So we aren't asking you to get another bride or groom. After all we're your well-wishers 'wink wink'.
Talking about the concept, MD Mr. Vikas Singhal said 'The idea is to give our valuable clients not just the best experience but also the best value for their money! The teams have worked hard to design the Buy One Get One Free offer, a first of it's kind in the hospitality and wedding industry."
The BOGO offer is a unique and simple concept where if you host a function at one of our venues, you will get the venue for your 2nd occasion absolutely free of cost (T&C Apply). so go ahead and make the most of this offer as the wedding season is on and there are very few great options available which offers everything under one roof!
Yadu Greens by Five Spice at GT Karnal Road is spread across 7.5 acres of lush greens and offer 3 extra ordinary venues for your special occasions. Whether you're planning a wedding or a cocktail, sangeet or sagan, birthday or anniversary- The 3 super luxurious and ultra chic venues namely Pratishtha, Bling and Yuvraj give you great options to choose the best venue for any function.
From Royal architecture, open greens to night club themed party venue, Yadu Greens will surely give you an awe-inspiring experience. Not to forget, the FIVE SPICE group, known as the master of hospitality, has a legacy of 20 years in the catering industry, which means a 100% guarantee for quality, taste and variety.
Check you our latest pics and videos on Instagram and feel the magic!
For having a royal wedding experience, avail the limited time offer. Contact: 84-71-022-022 for more details. Limited Time Offer, Visit Yadu Greens by Five Spice for more details.
*Terms & Conditions Apply. Subject to management's discretion and availability.