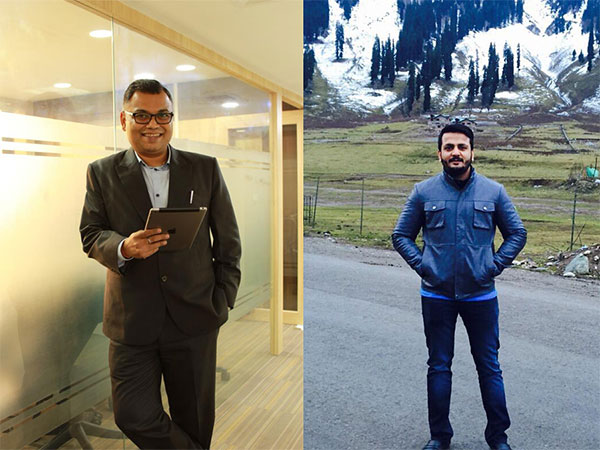 Business
Discover a New Era of Wellness with WLENESS – Unveiling Innovative Solutions for Your Health and Happiness!
Chandigarh (Haryana) [India]: Wleness, an innovative wellness startup, is excited to unveil its distinctive wellness platform. Having recently secured seed funding from a consortium of Angel Investors, Wleness is set to transform the wellness landscape for individuals and businesses.
Wleness stands out in the wellness industry with its exceptional features and comprehensive offerings, all designed to enhance physical and mental well-being. The platform's distinguishing features include:
Conventional Therapy: Offering traditional therapeutic methods for those seeking a more conventional approach to wellness.
Yoga and Meditation: Providing mindfulness and relaxation techniques to promote mental and physical balance.
Music Therapy: Harnessing the healing power of music to reduce stress and improve overall mental health.
Brain Games: Engaging and stimulating cognitive exercises to keep the mind sharp and agile.
Executive Coaching: A unique opportunity for High Performers and Business Owners to discover their true selves through "Leading with Clarity," featuring world-class ICF certified coaches.
Life Design Coaching: Empowering individuals to craft fulfilling and meaningful lives and careers by exploring their values, interests, and skills, with the belief that life can be designed through experimentation and reflection.
Employee Wellness Program: Dedicated to the well-being of the unsung heroes who nurture products throughout their lifecycle.
"We're delighted to have the endorsement of our Angel Investors, who echo our enthusiasm for transforming wellness," announced Mr. Prasenjit Gupta, co-founder of Wleness. "Our distinctive suite of services is engineered to positively impact individuals' lives and boost the prosperity of businesses. Our cohesive solution empowers people to utilize services digitally via our mobile applications and informative website. We've forged a platform that features a thorough self-help section, enriched with therapeutic interventions. As a first in the industry, we've composed our own original melodies for Music Healing, grounded in extensive research by our proficient team. Our tailored Yoga, Meditation, and Sadhna programs address mental situations in a comprehensive manner, surpassing the conventional counseling-only approach that's currently in practice".
Citing the uniqueness of proposition Mr. Kamal Arora – co-founder adds "With ICF certified coaches with international fame and extensive exposure, we empower Business leaders to navigate change and lead their organization to greater success. We take pride in being industry pioneers in offering free internships to emerging psychologists, advocating for inclusive growth within the community."
Wleness invites individuals and organizations to explore its holistic wellness solutions, which are now available for all.
About Wleness:
Wleness is a forward-thinking wellness platform that offers a comprehensive range of well-being solutions for individuals and businesses. With a commitment to making well-being accessible to all, Wleness provides a diverse array of offerings, including conventional therapy, yoga, meditation, music therapy, brain games, executive coaching, life design coaching, and employee wellness programs.
Website: https://wleness.com