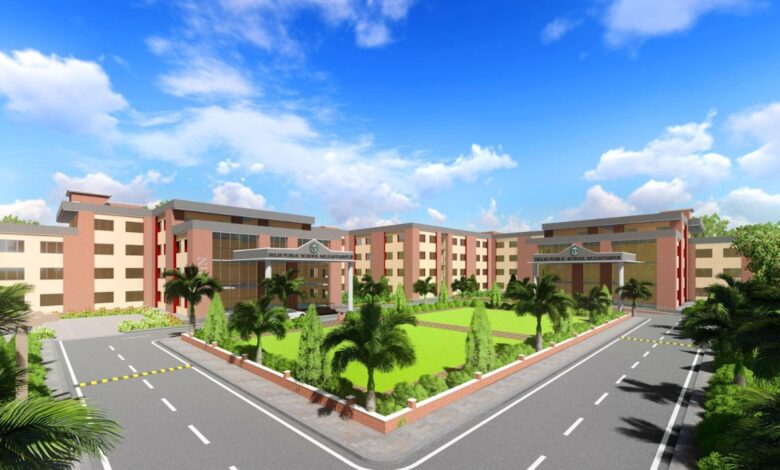 Education
Delhi Public School Muzaffarpur – The First DPS in the City of Muzaffarpur
Muzaffarpur, Bihar [India]: Education is not the learning of facts; it's rather the training of the mind to think. Having a good education is a great path to success and school is the basic foundation of knowledge imparted to a child. It provides structured education and promotes a child's mental and psychological growth. In school, children are introduced to diverse resources from which they acquire tremendous information. It is, indeed, one of the most important decisions you make for your child.
For over seven decades, the Delhi Public School Society has developed with a spirit and vision. Today it stands as a citadel of learning and a harbinger of quality consciousness, committed to developing the minds and initiatives of children. Believing that quality education is the high road to both individual and national progress, the society has proved to be significant trendsetter in the field of school education in India. The DPS family is growing every day. The core schools have been set up by the society and schools under the aegis of the DPS Society have been established globally in collaboration with concerned public, private sector undertakings and individual entrepreneurs. The extended DPS family has more than 200 schools. Its international presence is found in countries like UAE, Singapore, Nepal, Kenya, Doha, Indonesia etc.
Delhi Public School Muzaffarpur is a new dawn of school education in the city of Muzaffarpur. It is the first collaborative venture of Delhi Public School Society in the district. It is the only school in the city under the aegis of The Delhi Public School Society, New Delhi. Constructed on an 8-acre campus on NH 77 at Turki, DPS Muzaffarpur will replicate the excellence that the other Delhi Public Schools in India and Abroad have shown in providing a holistic education to its students. It will be affiliated to CBSE. It offers a nationalistic curriculum in an environment that fosters excellence in school life amidst wide open spaces. It promotes the natural ability of the children to learn through the development of their cognitive and thinking skills. It involves your child in a holistic learning experience and offers every window of opportunity- be it academic or co-curricular. It is global in approach and ensures that the latest technologies are deployed for learning on physical, mental and spiritual planes.
DPS Muzaffarpur will make sure that an equal opportunity to express the inner voice is the right of all students and that they will get a platform to hone and sharpen individual inclinations- be it music, dance, dramatics, sports, art and craft etc. The school campus at Turki has been given a lot of thought in the planning stage as it is the space where children will spend the major portion of their student life. This is important as a child will live through different phases of student life at this second home. As such our school is a matrix that synergizes seamlessly to help our students ascend through these phases effortlessly. Our school provides world-class infrastructure, safe and comfortable transport service, a comprehensive curriculum, large airy classrooms equipped with multi-media tools, varied activity zones,  ample areas for sports and an administrative services block will function as a dynamic, connected whole-linked by wide corridors and courtyards.
Everyday your child can look forward to the well-equipped Resource Centre with its well-stocked library, Audio-visual room, Multi-Media Centre, Laboratories, I-Pad Lab, Phonics Classes, Coding Classes and Rifle Shooting Range for building skills in Computers, Maths, Sciences, Languages and other Physical activities.
The faculty in DPS Muzaffarpur who come from various parts of the country keeps evolving. They are not only committed to effective classroom teaching but they go beyond the class and become guides and mentors to students.
As one of the stakeholders, parents are encouraged to voice their opinions and concerns and we are committed to addressing the same for the success of our partnership. While academics will be honed in classrooms, a plethora of on- and off-campus activities will take care of the artistic and cultural aspirations of the students. These activities help to develop critical skills such as confidence, personality, leadership, teamwork, creativity and management. In a nutshell, DPS Muzaffarpur will usher in a new era of education in Muzaffarpur.
For more details, visit: http://www.dpsmuzaffarpur.com
Campus Video Tour of DPS, Muzaffarpur: