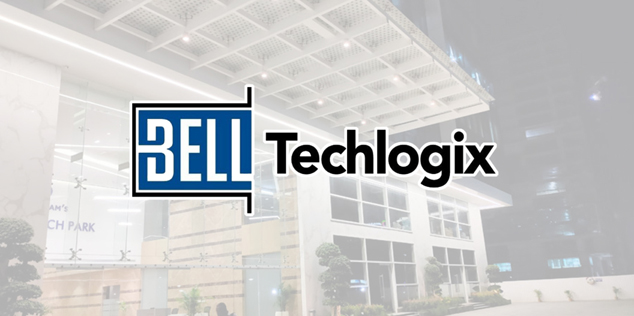 Business
Bell Techlogix expands service capabilities with India-based subsidiary
Hyderabad, (Telangana) [India] Bell Techlogix, a leading managed services provider, announced today the formation of an India-based subsidiary, Bell Techlogix India Private Limited. This move is a part of Bell Techlogix strategy to continue its growth agenda and deliver world-class solutions to its clients. Based in Hyderabad, India, this new entity is expected to be fully operational in July.
The India location enables Bell Techlogix to expand its delivery of best-in-class solutions to clients who are demanding increasingly more agile and cost-effective service offerings. These new capabilities ensure that Bell Techlogix clients have access to high-quality, cost-effective resources to keep pace in today's marketplace.  This subsidiary will be managed by Jayakrishnan Sureshbabu, who has worked with Bell Techlogix for over six years leading the company's global analytics business. Jayakrishnan has significant experience leading offshore service delivery teams. 
"Our India-based subsidiary will provide our customers more opportunities to transform their business operations efficiently and within budget. Rest assured as we grow our services, we remain committed to providing the world-class support that our customers have come to expect from Bell Techlogix," said Ron Frankenfield, Bell Techlogix CEO.
Jayakrishnan shared his vision for the subsidiary, stating, "I am honored to lead Bell Techlogix's offshore entity in India. Our focus will be on leveraging the rich talent pool and technological advancements in the region to address the evolving needs of our clients and deliver transformative IT solutions on a global scale."
The new subsidiary will operate in close collaboration with Bell Techlogix USA, ensuring seamless integration of services and leveraging the company's established best practices and expertise. This expansion not only reinforces Bell Techlogix commitment to client success but also demonstrates its dedication to fostering local economic growth and creating employment opportunities in India.
About Bell Techlogix:
Bell Techlogix, headquartered in Indianapolis, Indiana, provides transformational Next Generation Digital Workplace and Infrastructure Management solutions to large and mid-market enterprises, as well as the public sector. With services that build, integrate, and support the next wave of operational transformation Bell Techlogix provides a true client partnership and an enhanced digital experience. Bell Techlogix provides a flexible approach that is globally capable but locally oriented that will systematically allow you to achieve growth, cost-savings, and acceleration of your business. For more information on Bell Techlogix, please visit us on the web at www.belltechlogix.com.