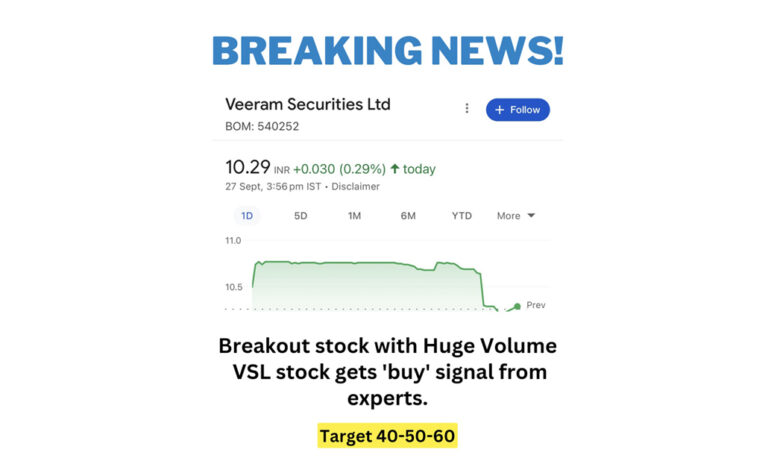 Business
Veeram Securities Limited Shines as a Leading Player in India's Jewelry and Ornaments Industry
Veeram Securities Limited, a distinguished India-based company with a rich legacy, has established itself as a versatile player in the jewelry and ornaments market. Since its inception in 2011, the company has emerged as a prominent wholesaler, retailer, and trader of branded jewelry and ornaments, captivating the hearts of customers with its exquisite range of gold and silver traditional jewelry.
Veeram Securities Limited prides itself on offering jewelry that embodies both tradition and innovation. Whether crafted with kundan, adorned with gemstones, or showcasing the timeless elegance of plain gold and silver, every piece reflects the company's commitment to quality and craftsmanship.
Key Highlights:
Financial Stability: Veeram Securities Limited has demonstrated remarkable financial stability, recording almost negligible losses.
Profitability: The company's Profit After Tax (PAT) Margin has surged impressively by 6.99%, underscoring its commitment to sustainable growth.
Return on Assets (ROA): Over the last three years, the company has consistently maintained a commendable ROA of 15.25%, showcasing efficient asset utilization.
Return on Equity (ROE): Veeram Securities Limited boasts a stellar track record of an 18.99% ROE, reflecting its dedication to maximizing shareholder value.
Return on Capital Employed (ROCE): With a healthy ROCE of 22.8% sustained over the past three years, the company continues to deliver robust returns on its invested capital.
Veeram Securities Limited's unwavering commitment to quality, financial prudence, and customer satisfaction has positioned it as a frontrunner in the industry. The company's success is a testament to its dedication to providing customers with jewelry and ornaments that are not just pieces of adornment but also pieces of art.
About Veeram Securities Limited:
Veeram Securities Limited is a renowned India-based company specializing in the wholesale, retail, and trade of branded jewelry and ornaments. Founded in 2011, the company has earned a reputation for quality, innovation, and financial excellence, making it a trusted name in the jewelry industry.