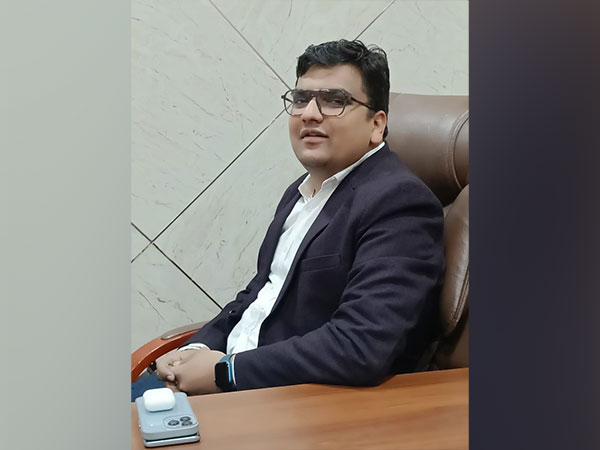 Business
Self-Made Millionaire to Launch Digital Business School, Expanding Impressive Portfolio
Aiming to make a positive impact in different sectors, a self-made millionaire is poised to expand his impressive portfolio as he ventures into the establishment of a digital business school, slated to commence operations on January 1st, 2024. With offices already established in Punjab, Australia, Estonia, Dubai, and England, Dr. Mittal's entrepreneurial reach spans across multiple international locations. He holds ownership over ten thriving businesses, including Start-up Suvidha Centre, Tift, Printpackers, Tanquin, Megastore99, Nexonenergy, Stallion Pod, Hompure, Buildew, and Pethelpz.
Homepure Group specializes in offering a wide range of organic food products. In addition to this venture, Dr. Girish Mittal has founded various other ventures aimed at making a positive impact in different areas. Pethelpz focuses on assisting animals in need, while Buildew focuses on the development and provision of construction products and related services. Stallion Pod is dedicated to cloud kitchen services and also offers capsule hotel facilities. Nexone Energy focuses on renewable energy solutions, including biocoal, solar, and biofuel. Megastore99 is a store that offers a diverse selection of new gadgets, all priced below Rs. 99. Tanquin is known for providing luxurious jewelry. Printpacker specializes in offering comprehensive printing services. Tift is an event organizing company that incorporates research work into their events. Startupsuvidha serves as a platform that offers a wide range of services, including finance, audit services, loan services, bill payment services, and tourism services. It collaborates with 18 international companies as well as various national companies. Lastly, Mittcons Solutions provides information technology services, campaign management, analytics services, and business consultancy services.
In addition to his investments in 50 online businesses spanning diverse sectors such as education and services, Dr. Mittal holds the position of director at Think Tank, a renowned center for Public Policy Analysis. Moreover, he proudly serves as a distinguished member of the esteemed International Investor Council. Beyond his business ventures, Dr. Girish Mittal's accomplishments extend to the sporting arena, where he owns a team in the Horse Premier League and wrestling. Additionally, he has traveled to over 100 countries before the age of 27, a remarkable feat for an Indian entrepreneur.
Recognizing his outstanding achievements, Dr. Mittal has received accolades such as the Youth Icon Award 2021, Entrepreneur of the Year 2022, 30 under 30, and Investor of the Year 2022 awards. Notably, despite his success, Dr. Mittal humbly takes a symbolic salary of only one dollar per month as CEO of his companies. Driven by a passion for social impact, Dr. Girish Mittal operates an NGO that provides free food, education, and advocates for human rights.
At the tender age of 27, Dr. Girish Mittal drew inspiration from notable figures such as Mukesh Ambani and Elon Musk as he embarked on his entrepreneurial journey in the field of information technology. This bold move took place in 2015, a time when online businesses were experiencing unprecedented growth. Driven by his passion for innovation, he now envisions launching a company that will be powered by artificial intelligence, further pushing the boundaries of technological advancements.
Hailing from Jaitu Mandi (Faridkot), Dr. Girish Mittal's personal story stands as a testament to the triumph of perseverance and unwavering determination. His remarkable achievements and unwavering dedication to philanthropic endeavors serve as a constant source of inspiration. Through his remarkable journey, he continues to leave an indelible impact across various domains, embodying the spirit of hard work and resilience.