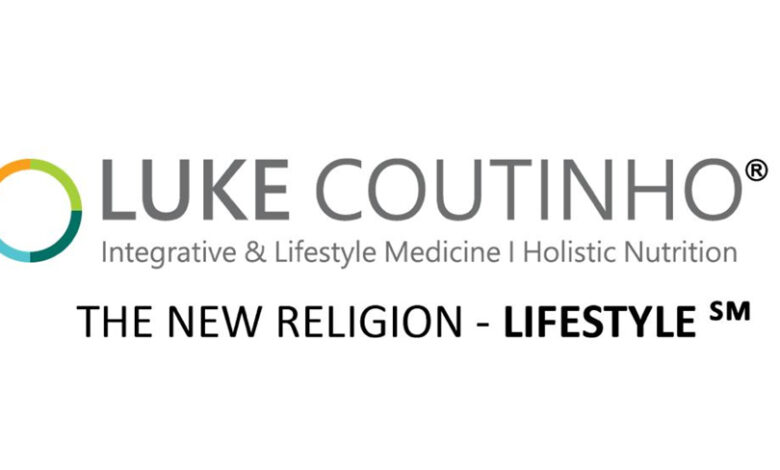 Business
Luke Coutinho and You Care commit to a social-media detox break
Luke Coutinho and You Care are announcing a social media detox across all their social media platforms and accounts. Starting June 28, 2023 to July 05, 2023, this break accounts for up to 8 days.
Team Luke and You Care along with their 160+ integrative and lifestyle experts use social media as a crucial education disseminating tool and enjoy a massive follower base. But as a brand that believes in leading by example, Luke Coutinho and team has braved this first of a kind initiative.
The organization firmly believes that the overuse of social media is wreaking havoc on people's emotional, physical, mental, and spiritual health. Their vision is to create awareness that people or businesses need not depend solely on social media for success, contentment or happiness.
"In today's time overuse of social media addiction is a real concern. The consequences are closely linked to depression, anxiety, loneliness, low self-worth, and the constant need for external validation. Nevertheless, it is important that we understand that social media itself is not inherently problematic; rather, our own approach to it that can lead to negative consequences. As a brand committed to holistic wellness, our team has decided to embark on an 8-day break from social media. However, we want to assure you that we will diligently fulfill our responsibilities with our patients, clients, and fans/followers. We will continue to engage, interact, and provide support through other channels. This decision is driven by our aspiration to foster positive change within our team and inspire other brands to adopt a similar approach," explains Luke Coutinho about the initiative.
The detox will encompass Luke's official page as well as the You Care community pages across all social media platforms.  The team will continue to communicate and interact with patients, providing coaching, messaging, and addressing queries through calls, emails, and messages. The group however, will refrain from posting any content, responding to direct messages, and engaging on social media during this period.
During this hiatus, Luke and his team seek to increase productivity, improve mental well-being, and enhance time management skills. The aim is to challenge the notion that constant engagement with these platforms is necessary for personal and professional fulfillment.
This is a collective step back from their brand pages and they also encourage employees to join in this social media break by taking some time away from their personal pages. Encouraging personnel to completely enjoy their time absent from the brand's social media as well as their own profiles. The group anticipates improvements in productivity, creativity, idea generation, focus, concentration, work-life balance, and time management across organization as a culmination of this initiative.
Luke and team You Care firmly believes that the pursuit of knowledge, sharing information, engaging with fans and followers, and promoting education should not be limited to social media platforms alone. Hence, to facilitate ongoing learning and empowerment, they have meticulously planned a series of webinars and masterclasses known as the "Lifestyle Matters Series." These sessions will cover a diverse range of topics, including cancer, heart health, relationships, bone and joint health, sexual health, personal growth, cognitive health, cardiovascular health, prevention, and much more. During the break, Luke and his team will remain accessible through various channels, including their toll-free number, email, messages, and website. Prior to embarking on the 8-day break, all contact details will be shared with the followers, ensuring they can reach out whenever needed. The e-commerce platform, You Care Lifestyle, will also continue to operate seamlessly.
Luke Coutinho and his team assures individuals can reach out for any health inquiries, program enrollments, or consultation bookings via calls, messages, emails, and website. Any urgent inquiries, particularly for cancer and other health-related concerns will be given full attention and support. The team however will not engage in direct messaging on social media applications during the break tenure. 
Luke Coutinho and his team intend to make social media break an integral part of their monthly and quarterly regimens. With this initiative they aspire to be an example to the world, demonstrating that it is indeed possible to run extraordinary businesses and lead extraordinary lives without relying solely on social media.