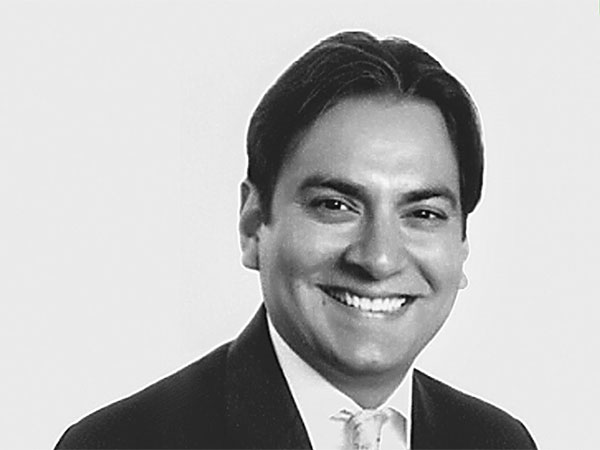 Business
Indian business leaders recognised for tackling the world's most pressing issues
The Meaningful Business 100 is the leading award programme that celebrates and supports outstanding individuals combining profit and purpose to help to achieve the UN Global Goals
New Delhi: Fifteen of India's most progressive business leaders have been included in the 2023 Meaningful Business 100 (MB100), which recognises the outstanding contribution of those combining profit and purpose to tackle pressing social and environmental issues.
Meaningful Business, a global organisation dedicated to helping purpose-driven leaders succeed, has announced its annual MB100 – with India the most represented country this year.
This 5th edition of the award saw winners chosen from over 800 nominees across 93 countries, including social entrepreneurs, corporate leaders and impact investors.
The year-round MB100 programme, supported by EY, Hogan Lovells and Babson College, is designed to help these individuals increase their positive impact through pro bono services, tailored workshops, expert mentorship, profiling and exclusive networking opportunities.
Commenting on the 2023 MB100, Tom Lytton-Dickie, Founder & CEO, Meaningful Business said, "Congratulations to the Indian cohort within this year's MB100 who are setting the benchmark in the profit and purpose space, providing an inspiration to us all. These leaders are tackling some of the most pressing social and environmental issues across the country, and we look forward to supporting their work as they continue to scale and make a substantial difference."
Sandiip Bhammer, Founder & Co-Managing Partner, Green Frontier Capital and one of the Indian representatives on the judging panel, said: "With India providing the highest representation of winners in the MB100, we are witnessing the vivid embodiment of entrepreneurial spirit meeting impactful change. These 15 laureates not only navigate successfully through the realms of profit and purpose, but also weave a compelling narrative of resilience and societal commitment, which deeply resonates with us at Green Frontier Capital, illuminating a path of sustainable and heartfelt progress."
The 2023 MB100 winners from India are (in alphabetical order):
Ajaita Shah, Founder & CEO, Frontier Markets

Ajinkya Dhariya, CEO, PadCare Labs

Ankit Agarwal, Founder & CEO, Phool.co

Arun Sreyas, Co-Founder, RACEnergy

Avinash Sharma, Co-Founder & CEO, ElectricPe

Divya Hegde, Founder, Baeru Environmental Services

Ishani Roy, Founder & CEO, Serein

Mahadev Chikkanna, Founder & CEO, Mynusco

Pankaj Mahalle, Co-Founder & CEO, GramHeet

Pulkit Khurana, Co-Founder, Battery Smart

Romita Ghosh, CEO, iHeal HealthTech

Sameer Aggarwal, Founder, Revfin

Shiroi Lily Shaiza, Co-Founder, NagaEd

Shubhika Jain, Founder & CEO, RAS Beauty

Sujay Santra, Founder & CEO, iKure Techsoft
Following the global nomination process, the award was judged by a panel of 29 experts, including Amini Kajunju, COO, Ellen Johnson Sirleaf Presidential Center; Nikhil Seth, Assistant Secretary-General, UN & Executive Director, UNITAR; Sandiip Bhammer, Founder & Co-Managing Partner, Green Frontier Capital; Shaun Seow, MD, Investments, Temasek; and Stasia Mitchell, EY Global Entrepreneurship Leader, with each nominee scored across five key areas: Durability, Impact, Innovation, Leadership and Scope.