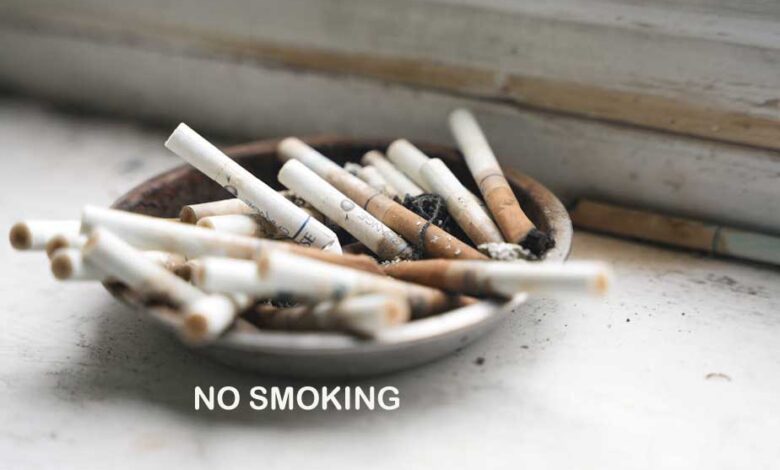 Health & Fitness
If tobacco can't be removed from the population, could combustion be!
The World No Tobacco Day celebrations last month, witnessed multiple programs launched across the country to educate the youth and adult tobacco users on the ill effects of tobacco. In the past, as well concentrated efforts have been made by the government to advocate a safer lifestyle for adult smokers and reduce smoking rates. Yet the population growth vastly outnumbers the adult smokers who quit. Considering efforts by the government over two decades have not shown a significant impact, Tobacco has become an irremovable part of our society. What could the government do to save the legal age of smokers?
Experts have, however, pointed to a solution for the smoking epidemic. Dr Bharat Gopal, Director Pulmonology, Delhi Heart and Lung Institute (DHLI) clarified, "Tobacco use is the leading cause of cancer – and it is avoidable". He further added, "There is no safe way to use tobacco, a major risk of cancer comes from the combustion of tobacco or tobacco smoke. Most toxic substances including carcinogenic agents are released due to combustion. If we can somehow remove combustion from the process, it would lead to reduced harm for legal-age smokers who find it difficult to quit."
Countries across the world are also facing this epidemic, however, some have found a middle path in the form of safer alternatives for adult smokers who are unable to quit. Safer alternatives have been a scientifically proven concept across products that primarily harm the body. Sugar-free versions of food items, Electric vehicles to curb the pollution from combustion engines amongst others are some examples. PM Narendra Modi's Ujawala Yojna was also based on the concept of harm control, swapping firewood with LPG connections for cooking across the country.
In the early 2000s, Globally, the WHO Framework Convention on Tobacco Control (FCTC) emerged from a large consultative process spread over four years by engaging all the stakeholders. During the discussions, the biggest takeaway was that tobacco policies could not be a 'one size fit all' solution. Further, the FCTC conference of parties encourages governments to regulate tobacco control measures through harm reduction strategies as appropriate to their national laws and public health objectives.
Sharing his views on how tobacco causes harm and what role risk management could play, Dr. Kiran Melkote, an Orthopedic Surgeon based in Delhi, and Director of AHRER (Association for Harm Reduction, Education and Research), said, "The concept of risk management can only be successful if we understand what is causing the harm. Nicotine does not cause harm; it is present in multiple day-to-day products that we use today. Other carcinogenic agents released on combustion cause the majority of harm to legal-age smokers. Hence better alternatives that remove combustion from the process could be safer than combustible cigarettes and need to be regulated to save lives in the country."
Countries like Japan and Sweden are prime case studies that show the impact of adopting a reduced-risk and scientifically backed tobacco control policy. Japan witnessed a drastic fall in hospitalizations for COPD, COPD exacerbations, and ischemic heart disease (IHD) after the introduction of safer alternatives in the country. Sweden has seen a fall in national smoking rates from 15% to a mere 5.6% in the last 15 years, taking the country close to the 'smoke-free' tag.
India's healthcare policy innovations are examples of policymakers pivoting on prescribed programs to suit the larger population's interest. The Pulse Polio Immunization Program by the government helped India go from having 60% polio cases in the world in 1994 to becoming a polio-free country in 2014. Similarly, the digital health platform developed in India to fight covid-19 resulted in a successful immunization program in the country. The government should take a leaf from these examples, combined with global case studies, and explore the impact of safer alternatives that could save 100 million lives.