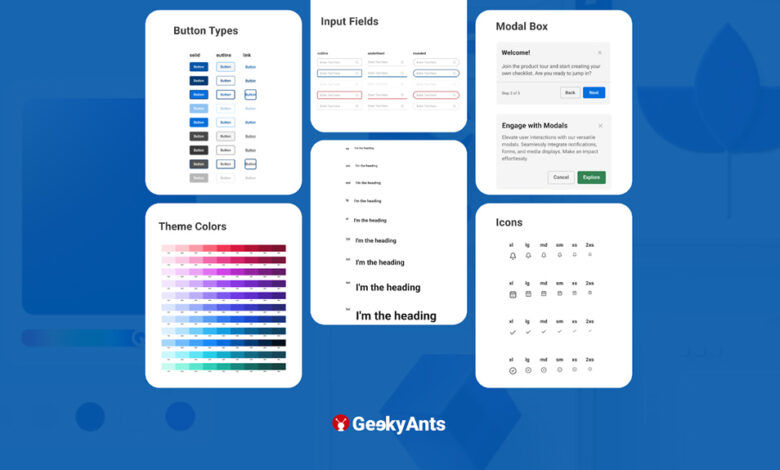 Business
GeekyAnts Introduces a New Approach to Design Systems that Accelerates Development
In the ever-evolving landscape of digital transformation, GeekyAnts has stood as a design and development pioneer for more than a decade. They have crafted tailored solutions for industry leaders such as Darden, ICICI, and MPL. Their latest innovation is gluestack — a universal UI library that is primed to be a game-changer in the realm of design systems.
Understanding the Power of Design Systems
Design systems help organisations stay true to their brand. A well-designed design system ensures that customers and clients have a good user experience, without being disjointed at every major update. For developers and designers working in the organisation, a good design system means better development timelines and minimal iterations.
Unleashing gluestack: Empowering Developers, Designers, and Organisations
gluestack is designed to accelerate existing processes and streamline a lot of loose ends. It can do this majorly through gluestack-ui. This dynamic component library is custom-built for React Native, Next.js, Expo, and React. But it is not just about making things look good; it is about making them accessible to everyone, too.
Key features of gluestack-ui are that it is universal, accessible, and highly performant. It also comes with an extensive range of versatile UI primitives – each having a blank canvas ready to be transformed into a captivating and attractive user interface tailored precisely to your unique requirements. For styling one can opt for the styling library bluestack-style.
gluestack for Enterprises
As part of gluestack-enterprise, users of gluestack will get a scalable and customizable Design System. Included in the service will be design analysis, a dedicated website, component libraries, documentation, maintenance, a Figma kit, and end-to-end implementation.
Backed by the experienced team at GeekyAnts skilled in multiple industries, gluestack is predicted to change how organisations develop products entirely.
For more details about GeekyAnts, please visit: www.GeekyAnts.com