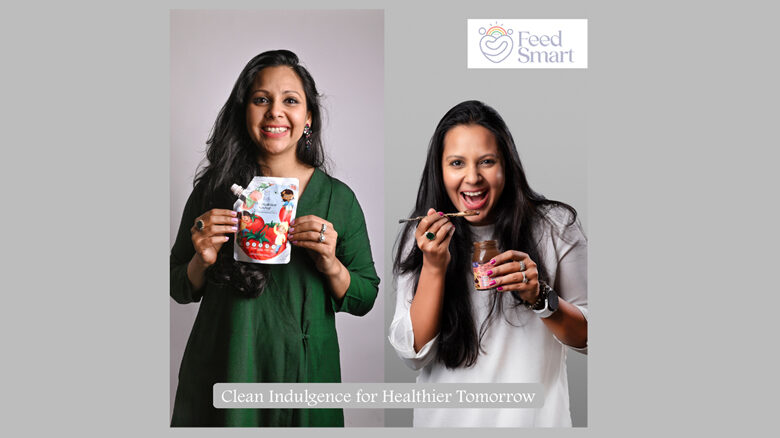 Food
Feed Smart breaking the mold in family nutrition with 100% transparent products that add superfoods to your daily life!
Introducing Feed Smart, where honesty and good taste go hand in hand! In a world where food labels often read like a chemistry experiment, Feed Smart is breaking the mold. Founded by Sonali Saraogi, with an extensive 13-year journey spanning restaurants, cloud kitchens, and catering, Feed Smart stands as a testament to the power of clean ingredients, ethical practices and complete transparency of ingredients used.
Sonali honed her culinary prowess at the renowned DIVA restaurant chain under the mentorship of Chef Ritu Dalmia, before swiftly ascending from Partner to Co-Founder at Instapizza in just four years. Her remarkable knack for team building, product development and business growth has been a cornerstone of her success.
The genesis of Feed Smart occurred in March 2021, when Saraogi's friend faced the challenge of providing wholesome nutrition to her toddler in a new small-town setting. This prompted extensive research and development, culminating in the launch of sales from her website in July 2022.
Recognizing the need for a strategic partner, Reecha joined as a co-founder, leveraging her decade-long expertise in revenue growth, business development, strategic partnerships, and business expansion. Together, they form an unstoppable force committed to revolutionizing the landscape of family nutrition. As mothers themselves, both founders believe that a healthy lifestyle is the greatest gift parents can give their children and that smart nutrition for a family is not an option any more, it's a necessity.
Feed Smart's product line boasts childhood favorites like ketchup and chocolate spread, each distinct in their commitment to quality. The ketchup, crafted from 80% farm-fresh tomatoes and assorted vegetables, proudly boasts an absence of sugar, palm oil, starch, stabilizers, and preservatives. 'Chocolita,' the chocolate spread, is a testament to the brand's dedication to nourishment, rich in protein and healthy fats while maintaining a 100% clean profile.
At Feed Smart, commitment to transparency isn't just a motto, it's a promise. Every product comes in packaging that proudly lists every ingredient- everything that's in the product is on the label. The brand is committed to giving families the information they need to make healthy choices.
Feed Smart is on a mission to clean up the underbelly of unhealthy foods to raise an army of happy, healthy eaters while helping families maximize their nutrition with minimal effort. Their ethos is that feeding smart is simple but not easy but making that extra effort gives children a strong foundation for a vibrant life.
For more details, visit: https://www.feedsmart.in/