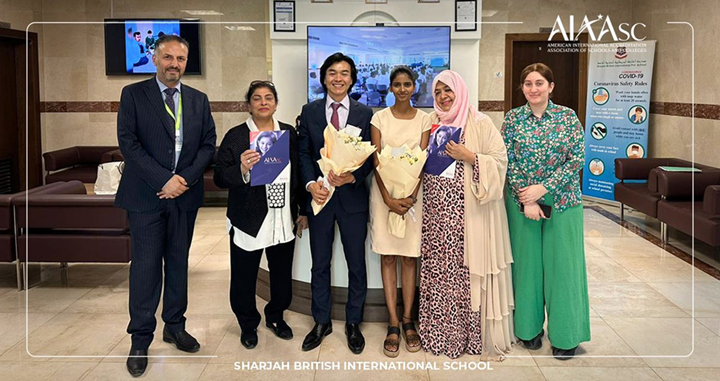 Education
Dr Mohanalakshmi becomes first Indian to join AIAASC board
We are delighted to share that Dr Mohanalakhsmi Kumar, Founder and CEO of Kidspreneur and the American World School has become the first Indian to be elected into the board of the American International Accreditation Association of Schools and Colleges (AIAASC). 
The AIAASC is an organisation that has been providing accreditation for schools inside and outside the United States that offer international programs or an American style curriculum. AIAASC equips the schools with various types of innovative and high-quality educational support that enhances schools and paves the way for them to reach high standards of education.
Feeling the need for a more energetic and younger team to come forward, the former board members of the AIAASC stepped down from their roles and decided to pass on the reins. Out of the seven members in the management, Dr Mohanalakshmi, Mr Christopher Chan and Dr Ronald Kovach were the three who were nominated as board members. Henceforth, the trio will be the signing authority for all the accredited schools under AIAASC providing their valuable leadership and guidance.
This is the first time in the history of AIAASC that a non-American has been elected into the board. Dr Mohanalakshmi is also the first Indian woman to receive a PhD from Harvard on Educational Leadership and Curriculum Designing and her role as AIAASC's board member will be instrumental in reforming and redesigning AIAASC's standards and performance indicators. The change has already begun with the recently launched child protection policy for national and international schools under AIAASC and CIAA accreditation.
Speaking about her new role, Dr Mohanalakshmi said, "As the American accreditation board having cooperative accreditation policy with  MSA-CESS one of six regional accreditors recognized by the U.S. Department of Education, is a non-governmental membership association that accredits more than 280/2800 K-12 schools across the world. The self-study process, an in-depth analysis that takes place every five years, requires schools to review the school curriculum, services, and operations in light of schools mission and AIAASC/ Middle States' standards for accreditation and requirements of affiliation. The self-study process will result in a report documenting our strengths and offering recommendations for self-improvement, followed by a visit to Schools by a Peer Evaluation Team after which accreditation decisions will be announced by the board. Schools who are are successfully achieving our accreditation can grant American High School Diploma to their students which accepted by Association of Indian University-AIU   For equivalency certificate for students to continue their higher studies in any university or college in India and also across the world's'.
Since taking charge as board of directors, AIAASC, Dr.Mohanalakshmi has also made annual visits to schools in the UAE, including Elite Private School, Abu Dhabi, American Private School of Kalba, Future Leaders International School, Future Leaders International School branch 2 and Sharjah British International School.