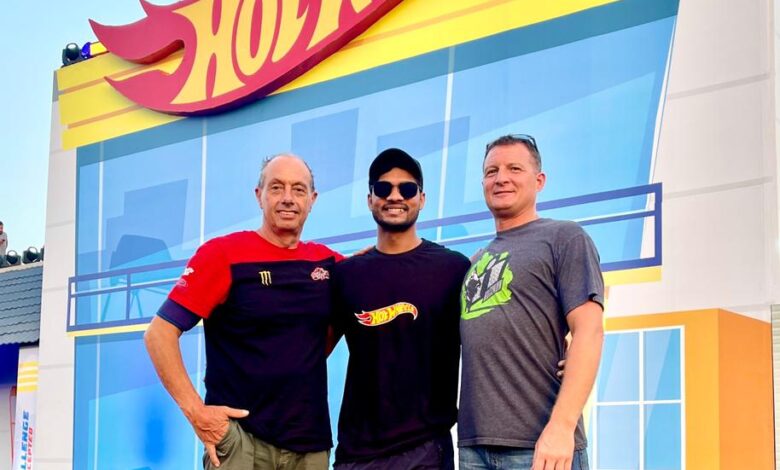 Lifestyle
Best Indian Stunt Performer in Dubai – Narsimha Chouhan (Nattu)
Narshima Chouhan (Nattu) has been and will be an inspiration for many people out there. Who have big dream of working with and along with celebrities from all over the world. He has pushed him hard in his life.
Nattu loved doing gymnastics when he was just 4 years old. He lived in a small slum area called Belpura, Amravati, Maharashtra.
His mother and Father condition was almost zero if we talk financially. His parents have worked as sweeper at different places which Nattu never wanted them to do. He always wanted to grow in his life. He also have worked as a sweeper in a hotel but he never left his ambition of being a gymnast. He always use to practise gymnastics in his free time after work.
He did for a few years. He went into severe depression when his parents supported him and consoled him.
Like a God call "He got a call from one of the audition place which was happening in Mumbai and he got selected for the par of Stunt artist performer."
From there he worked hard day and night and shifted to Dubai in 2016 October to pursue his Stunt and Gymnastics career.
Since last 6-7 years he has been working with many celebrities big names from Hollywood and Bollywood icons as Stunt artist performer. He got hired in the company called  Showtime entertainment Production, (Sep) 2016 He also worked with Chris Hemsworth ( Thor guy) in 2018 for a commercial ad which was the cherishing moment of his life. He also worked with super blondie 2019 for promotion of a game.  
He is currently working as a stunt performer for a company called  MIRAGE ENTERTAINMENT (USA)  by, Todd Lester, Terry Grant. for the show. Hotwheels, Work place Saudi Arabia.
He added "he have never imagined a guy who worked as a sweeper for hours in the hotel whose parents and him belonged to lower caste will ever dream of coming at this stage of life.
He said that even if 1 percent of people from slum areas get inspired from him and his work and his ambition of becoming something in his life he will be very happy.
He added "He believed in God and respected parents which only helped him achieve something good in his life. That's what he wants other people to do so"
He has a great audience on Instagram with over 8000+ followers. https://instagram.com/nattu_chavan?igshid=YmMyMTA2M2Y=